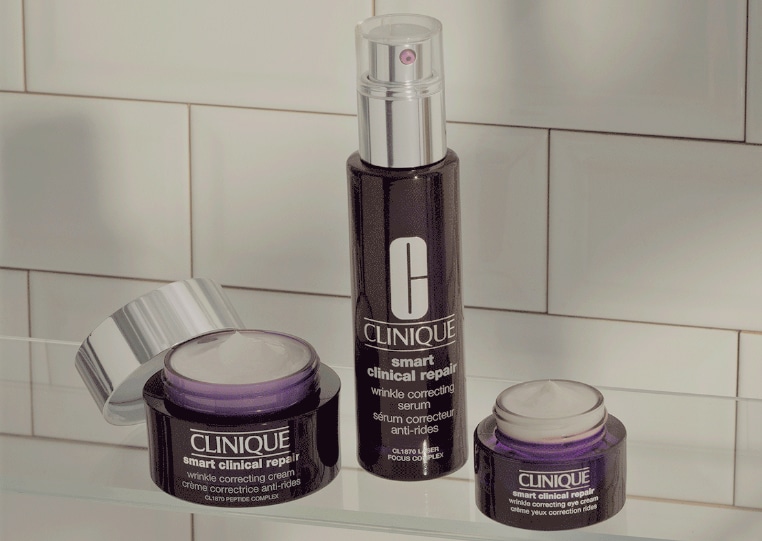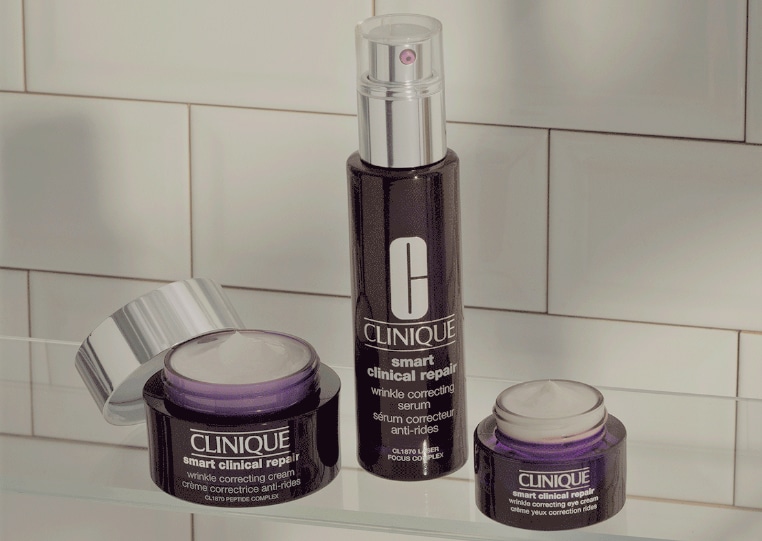 Recovery in the Magic Hour: How to Build a Night-time Skincare Routine
The health and appearance of our skin is greatly affected by the time of day. In the daytime, our skin is negatively impacted by elements such as UV rays and pollutants. During the night, our body enters its repair mode to combat the stressors.
If you want to improve your skin quality, the night-time is the ideal time to take action as it gives your skin the opportunity to properly recuperate and regenerate. Let's explore the best night-time skincare routine steps and products to help us on this journey.
Table of Contents
Step 1: Remove Makeup, Sunscreen and Pollutants & Cleanse
The first step in your night-time routine is to remove any residual makeup, sunscreen & pollutants and cleanse the skin, which removes impurities like dirt and grime. This preps the skin to make the treatments we'll apply later more effective.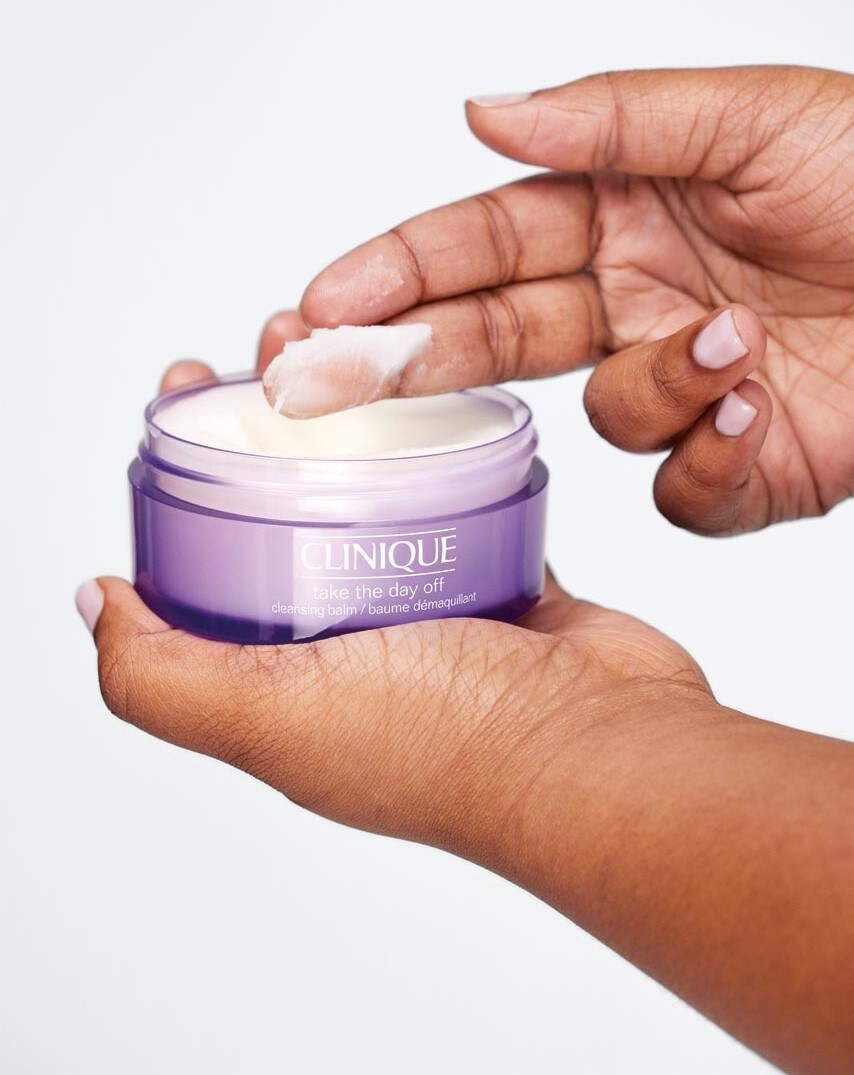 Our cleanser of choice is Clinique's Take The Day Off Cleansing Balm because it works for all skin types – from oily skin to very dry skin. This balm is lightweight in texture and transforms into a silky oil upon application, quickly dissolving long-wearing makeup and sunscreen.
Additionally, it contains a blend of natural ingredients, including safflower seed oil which works efficiently to help break up natural oil found on skin, as well as dissolves hard-to-remove makeup. Rich in linoleic acid, this natural emollient helps leave skin feeling soft and nourished.
For a thorough cleansing, the Double Cleansing Method is also highly recommended, especially at night. This method involves first cleansing with an oil-based cleanser, like Clinique's Take the Day Off Cleansing Oil, to dissolve makeup and sunscreen. Follow this with a water-based cleanser, such Clinique's All About Clean Liquid Facial Soap, to remove any remaining impurities and deeply cleanse the skin. This two-step process ensures that your skin is perfectly clean and ready to absorb the benefits of the subsequent skincare products.
Step 2: Exfoliate
Exfoliating your skin is the next step in your night-time skincare routine. This process removes dead skin cells that can make your skin look dull and uneven. Physical exfoliators can be very abrasive and lead to on your skin, so we recommend a gentler alternative like the Clinique Clarifying Lotion.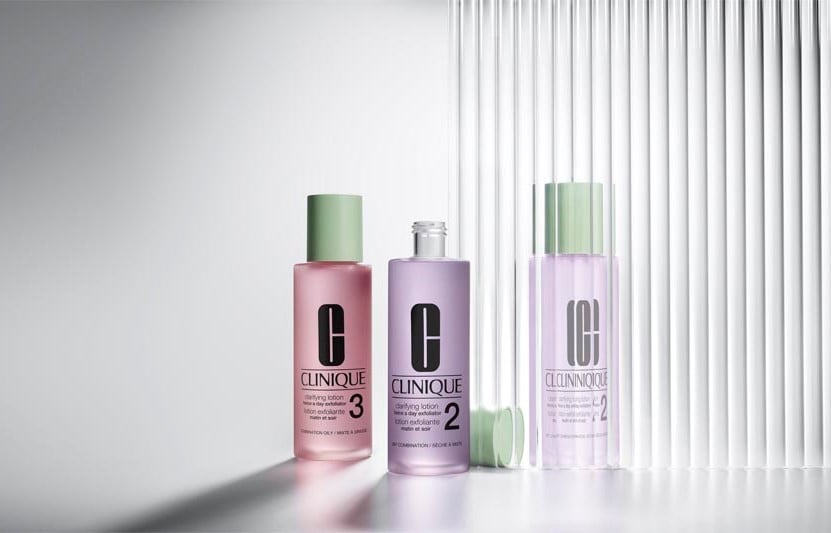 For more in-depth information on face exfoliation and its importance, you can check out our relevant post on Face Exfoliation.
The Clarifying Lotion is formulated to exfoliate the skin gently, It contains ingredients such as glycerin, witch hazel, and sodium hyaluronate, which work together to exfoliate, tone, and refresh the skin. It also helps to balance the skin's pH levels and prepare it for the next step in your night-time skincare routine. Clinique caters to a wide range of skin types, and customers can choose between levels 1.0 – 4 to treat dry sensitive, very dry, dry combination, combination oily, and very oily skin, respectively.
Step 3: Apply Serum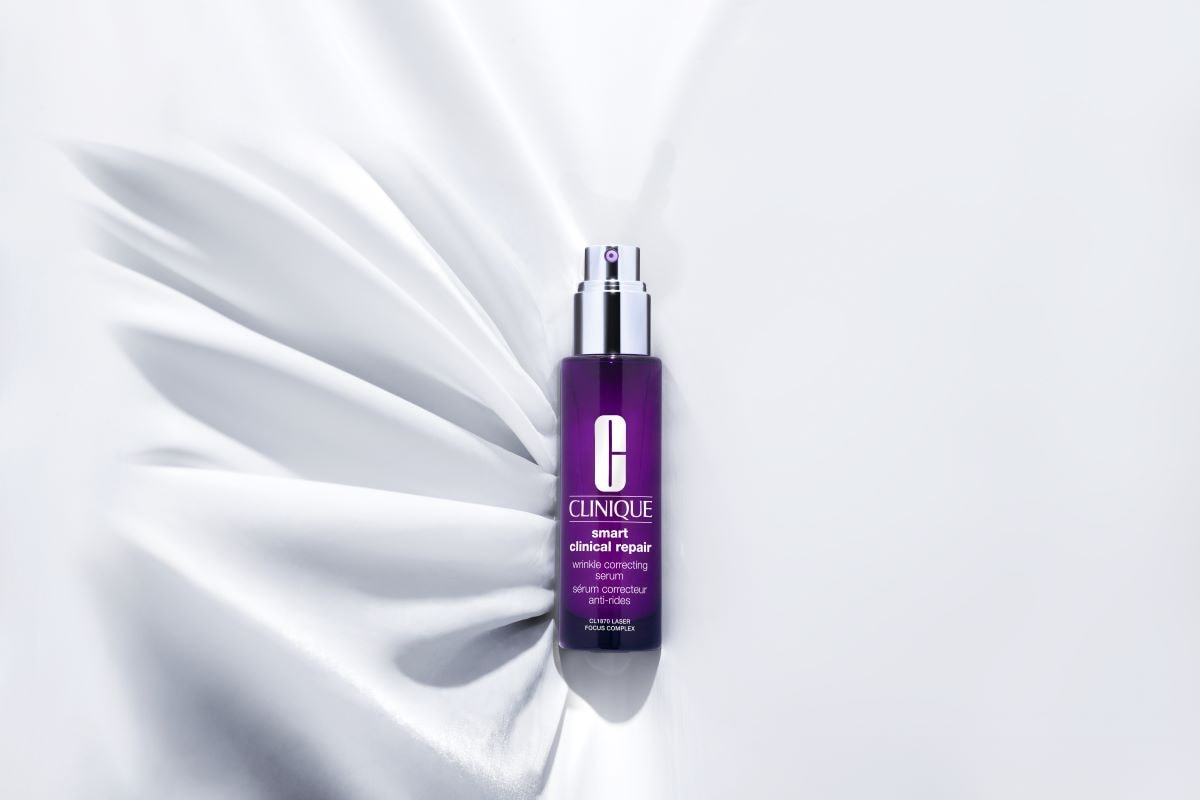 Serums are a concentrated formula that provide a potent dose of benefits to your skin, making it a must-have step in our night-time skincare routine. One of our most popular serums, the Clinique Smart Clinical Repair Wrinkle Correcting Serum, contains collagen boosting properties, next gen retinoids, and hyaluronic acid that aid with the natural repair your skin goes through each night.
This serum is safe for use twice daily, once in the morning and once at night. Additionally, it is suitable for all skin types, including sensitive skin. With regular use during your night routine, the Clinique Smart Clinical Repair Wrinkle Correcting Serum can help visibly reduce fine lines and wrinkles, leaving the skin looking smoother, firmer, and more youthful.
Step 4: Moisturise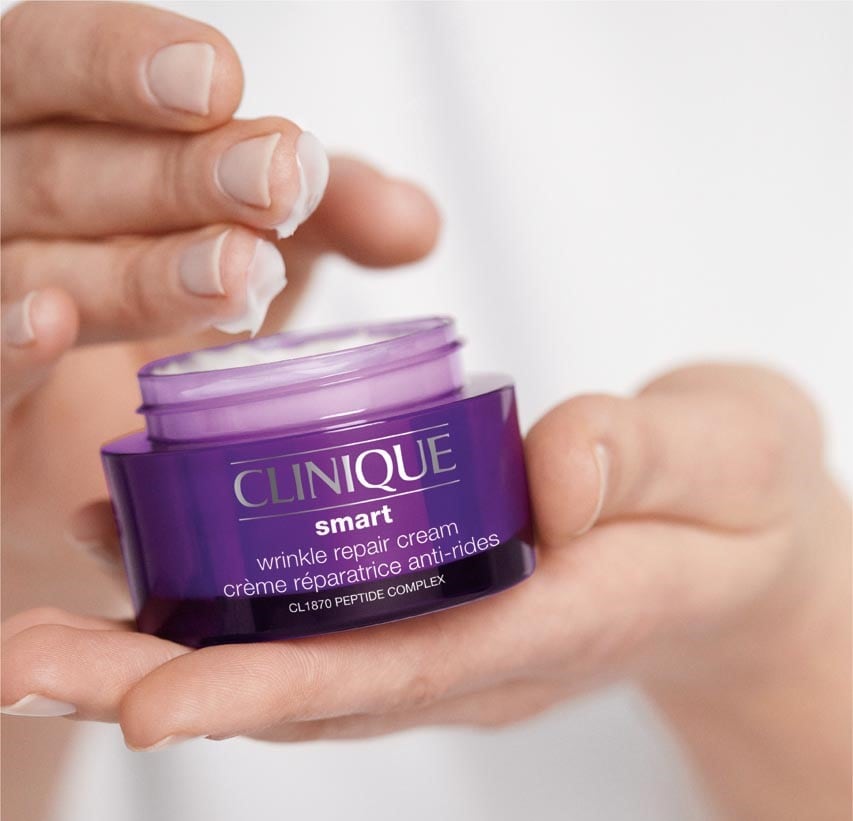 One of the most important steps in maintaining healthy skin is ensuring it remains moisturised. The good news is that the NEW Clinique Smart Clinical Repair Wrinkle Correcting Cream is clinically proven and is highly effective.
This night cream contains complimentary ingredients to the Clinique Smart Clinical Repair Wrinkle Correcting Serum mentioned above, working hand in hand to help you achieve an amplified overall result.
With regular use, you will notice reduced appearances of dryness and dullness, leaving the skin looking plump, radiant, and healthy. Based on surveys, over 90% of respondents felt their skin was nourished, rejuvenated, and healthier.
Step 5: Eye Cream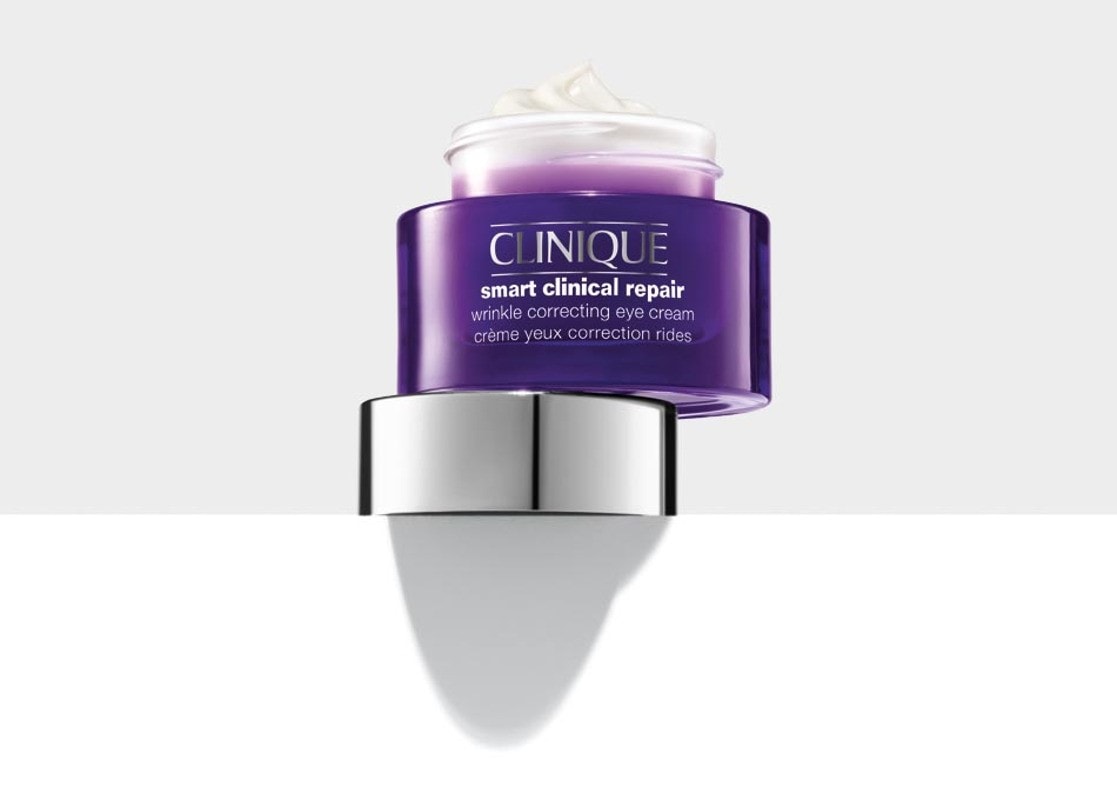 An often overlooked final step in skincare routines is the use of eye cream. The skin around our eyes is sensitive and needs more delicate treatment than the rest of our face. Now that you've finished applying your Clinique Smart Clinical Repair Wrinkle Correcting Serum and NEW Clinique Smart Clinical Repair Wrinkle Correcting Cream, the ideal product to complete your night-time routine is the Clinique Smart Clinical Repair Wrinkle Correcting Eye Cream.
This eye cream was specifically formulated to strengthen the skin in the eye area more effectively. It contains a powerful blend of peptides that are engineered to fight the look of wrinkles by boosting natural collagen and supporting the skin's natural support structure. Other key ingredients include caffeine and algae extract, which help to soothe and calm the skin for optimal repair.
In addition to its wrinkle-fighting properties, the Clinique Smart Clinical Repair Wrinkle Correcting Eye Cream is also formulated to hydrate and restore suppleness to the skin around the eyes. Key ingredients such as mango seed and shea butter work together to boost the skin's ability to attract and retain moisture, leaving the skin hydrated, supple, and plump.
By following these 5 steps nightly - cleansing, exfoliation, and the application of serums, moisturisers, and eye cream - you can ensure your skin will properly rejuvenate and regenerate during sleep. Always use products appropriate for your skin type, and pay attention to your skin's needs, adjusting your routine as necessary.
Build the perfect night-time skincare routine with the help of the Clinique Smart Clinical Repair range. Shop now at Clinique.com.my
Clinique's Night-time Skincare
Suitable for dry skin, combination dry skin, combination skin, oily skin, acne skin, and other skin types