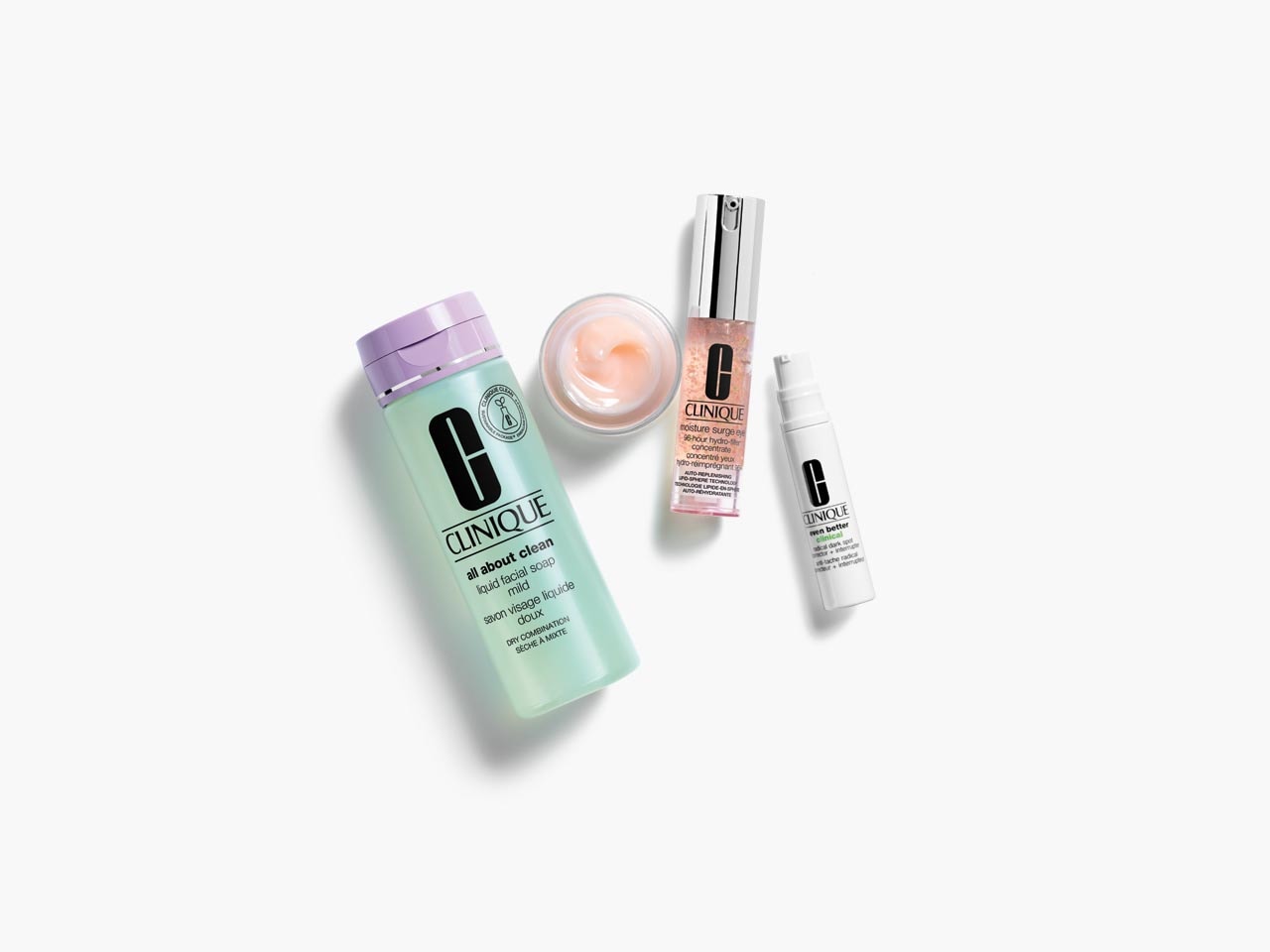 Skincare for Sensitive Skin: Best Products for Sensitive Skin from Clinique
Sensitive skin is a common condition affecting millions worldwide, and managing this requires special care and treatment. In this article, we will explain what sensitive skin is and its causes and symptoms. Additionally, we'll explore a range of day-to-day sensitive skincare products designed specifically to work with this condition.
Table of Contents
2. What Causes Sensitive Skin?
3. Clinique Products Designed for Sensitive Skin
-Best Face Wash for Sensitive Skin
-Best Cleanser for Sensitive Skin
-Best Exfoliator for Sensitive Skin
-Best Moisturisers for Sensitive Skin
What is Sensitive Skin?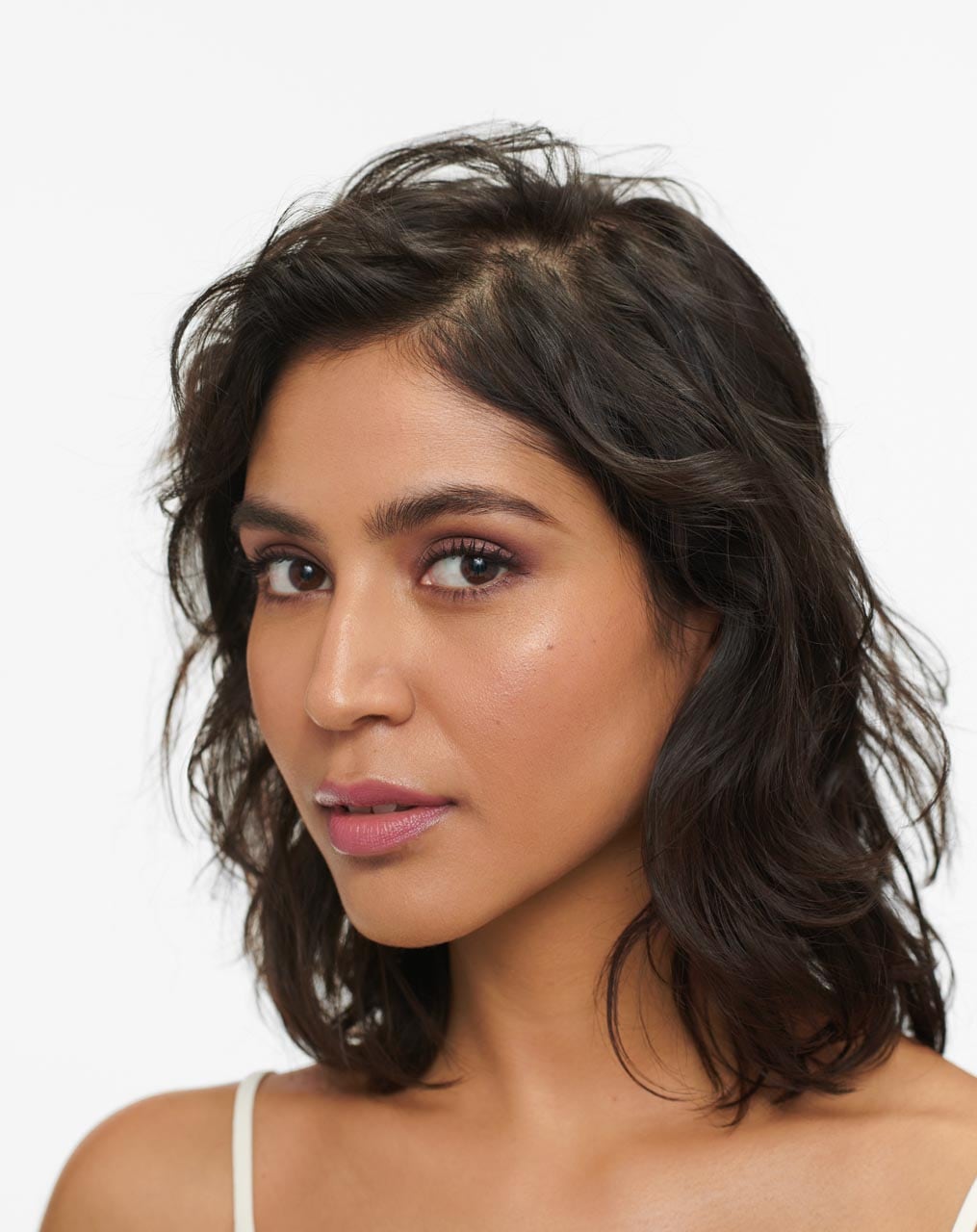 Sensitive skin is a condition that makes your skin more prone to irritation and allergic reactions than normal skin. People with sensitive skin may experience redness, itchiness, burning sensations, or flakiness more often than normal.
These symptoms are often localized to the hands, face, and neck. However, they can occur on any part of the body. By understanding the underlying cause of the condition, you can tailor the right skincare products to care for your sensitive skin.
What Causes Sensitive Skin?
Sensitive skin can be caused by several factors, including genetics, environmental factors, and the use of skincare products that contain harsh chemicals.
Most people inherit sensitive skin from their parents, as genetics play a significant role in determining your skin's sensitivity. If your family history is known to have this issue, there's a high likelihood that you will also have this condition.
Certain environmental factors, such as pollution and UV rays, can also have a negative effect on the condition. Additionally, exposure to extreme temperatures or dry air during winter can exacerbate the condition.
Finally, using skincare products containing harsh chemicals, fragrances, and preservatives can also cause skin irritation and allergic reactions. Therefore, choosing appropriate skincare products is very important in caring for sensitive skin.
Clinique Products for Sensitive Skin
Selecting skincare products for sensitive skin can often be tricky – which is why it's a good thing that Clinique products are allergy-tested and dermatologist-developed, making them ideal for those with sensitive skin! We recommend the following products for your sensitive skin routine:
Best Face Wash for Sensitive Skin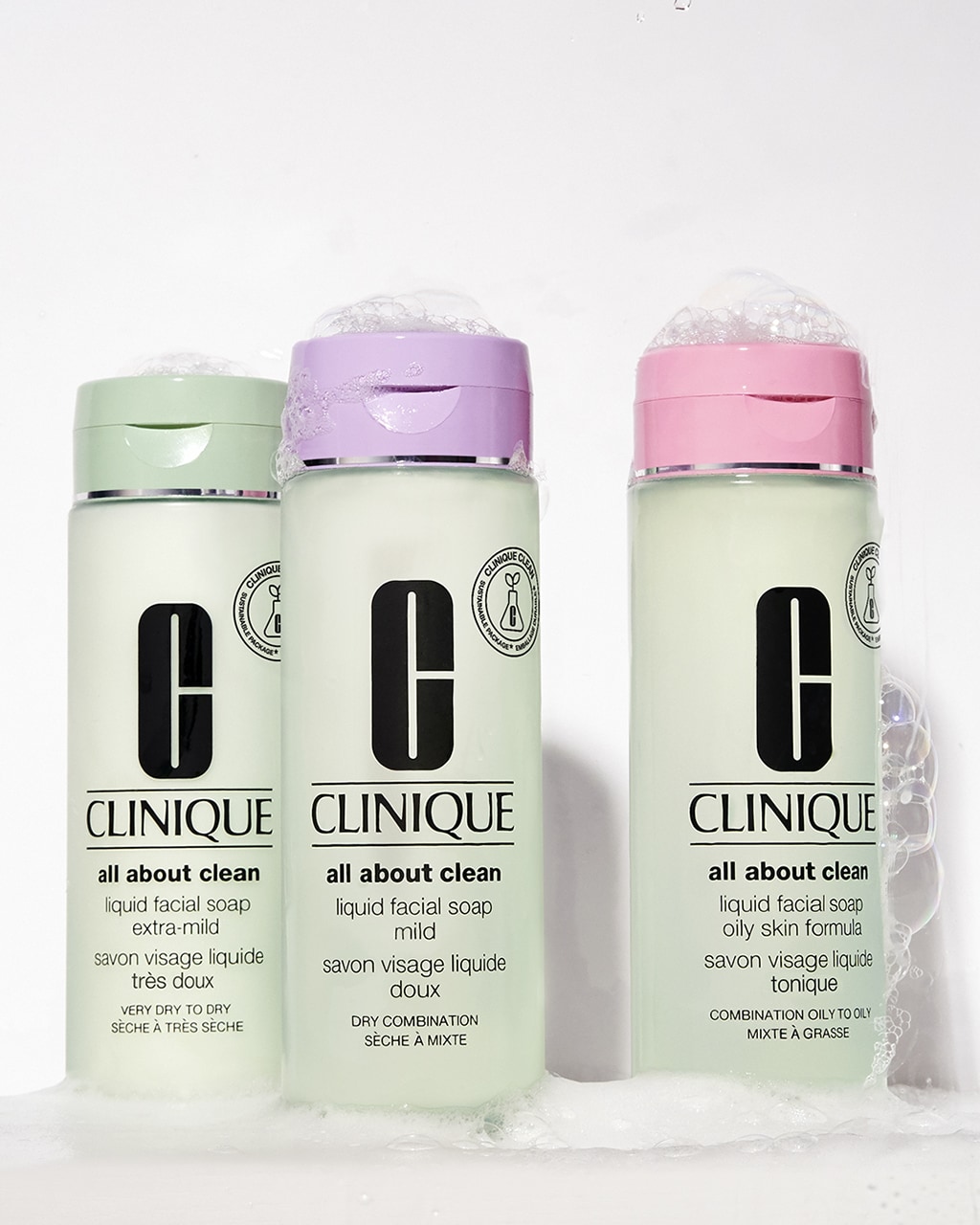 The Clinique All About Clean Liquid Facial Soap is a gentle yet effective facial soap that works great with sensitive skin. The facial soap contains a soft, non-drying lather that loosens surface flakes, removes dirt and debris, and protects the skin's natural moisture balance.
What's more, this face wash for sensitive skin comes in different formulations to best suit different skin types – from very dry, to combination, to oily – ensuring that you're covered no matter your skin type. To use, simply lather between palms with tepid water and massage over a makeup-free face and neck. Rinse thoroughly, then pat the skin dry. Be sure to use both during the day and night to keep your skin clean, comfortable, and refreshed.
Best Cleanser for Sensitive Skin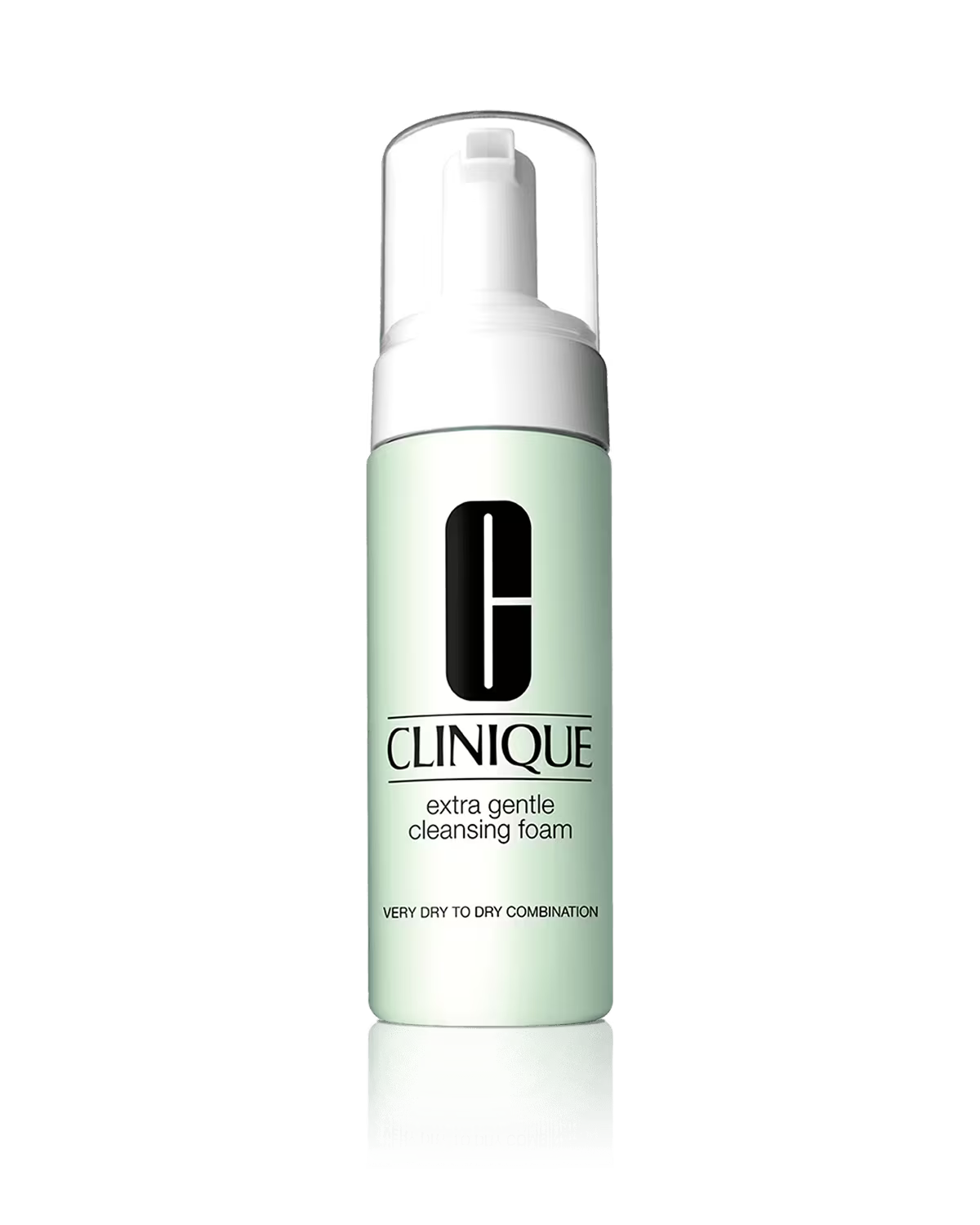 To remove stubborn makeup, dirt, and debris, we recommend the Clinique Extra Gentle Cleansing Foam. This lightweight formula creates a plush, velvety-soft foam that cleanses sensitive skin with care, leaving the skin feeling fresh and comfortable. Like the facial soap, the cleanser can be purchased in different combinations depending on your skin type.
To use, simply shake a few times and press the nozzle to dispense the velvety soft foam onto your hands. Gently apply the foam to your face to remove oil and grime. Rinse off and pat dry once complete.
Best Exfoliator for Sensitive Skin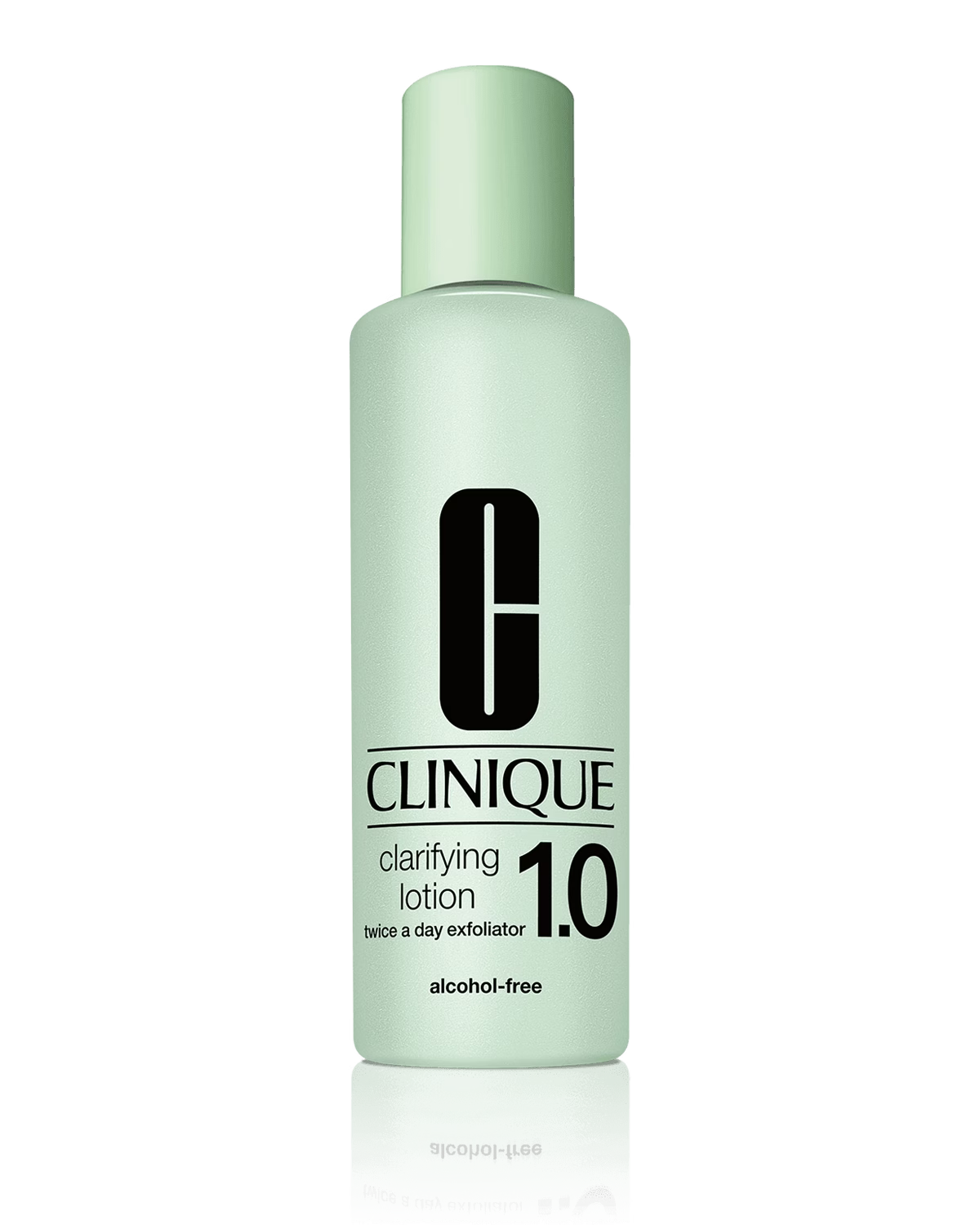 After cleansing your skin, it's important to ensure that the skin is exfoliated. This step removes dead skin cells that can leave your skin looking dull and uneven. Selecting an appropriate exfoliant for sensitive skin can be particularly challenging due to the risk of irritation and redness. Different skin types have varying sensitivities, and finding a product that effectively exfoliates without causing discomfort can be difficult.
The Clinique Clarifying Lotion 1.0 Twice A Day Exfoliator offers a safe and efficacious solution. With its gentle formula containing glycerin, witch hazel, and sodium hyaluronate, it effectively exfoliates, tones, and refreshes the skin while balancing its pH levels. Clinique's range of Clarifying Lotions caters to various skin types, providing options for dry sensitive, very dry, dry combination, combination oily, and very oily skin.
Best Moisturizers for Sensitive Skin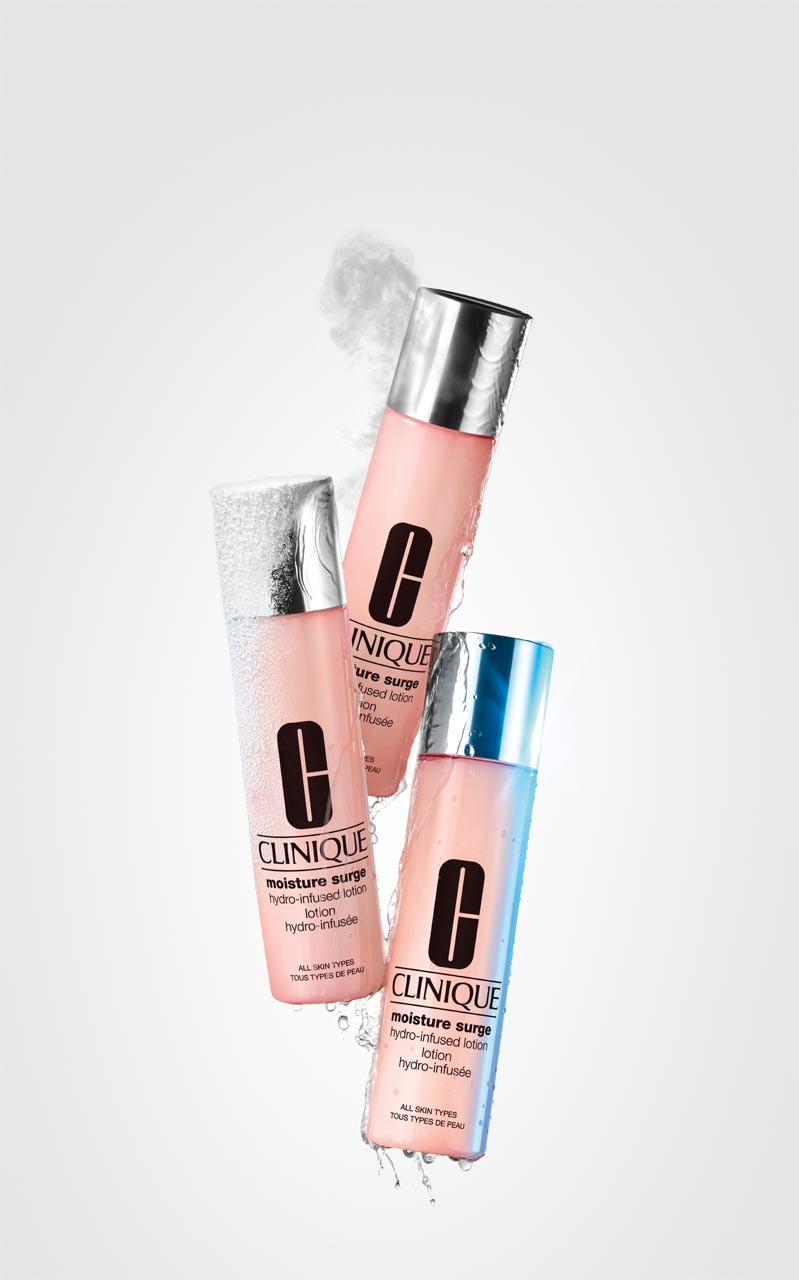 Dry skin can lead to itchiness and discomfort, making it especially important for people with sensitive skin to keep their skin hydrated.
We recommend a two-step hydration process to ensure your skin is sufficiently moisturized – starting with the Moisture Surge™ Hydro-Infused Lotion. Its lightweight formula powered by Hyaluronic acid can instantly plump the skin and create a "moisture reservoir" for ideal hydration, while Aloe Bio-ferment is a nutrient-rich ingredient that helps the skin retain moisture. The lotion also contains Acetyl glucosamine to help smooth the skin's texture, leaving your skin feeling refined and glowing. To use, apply on clean skin during the morning and night by patting onto the face and neck.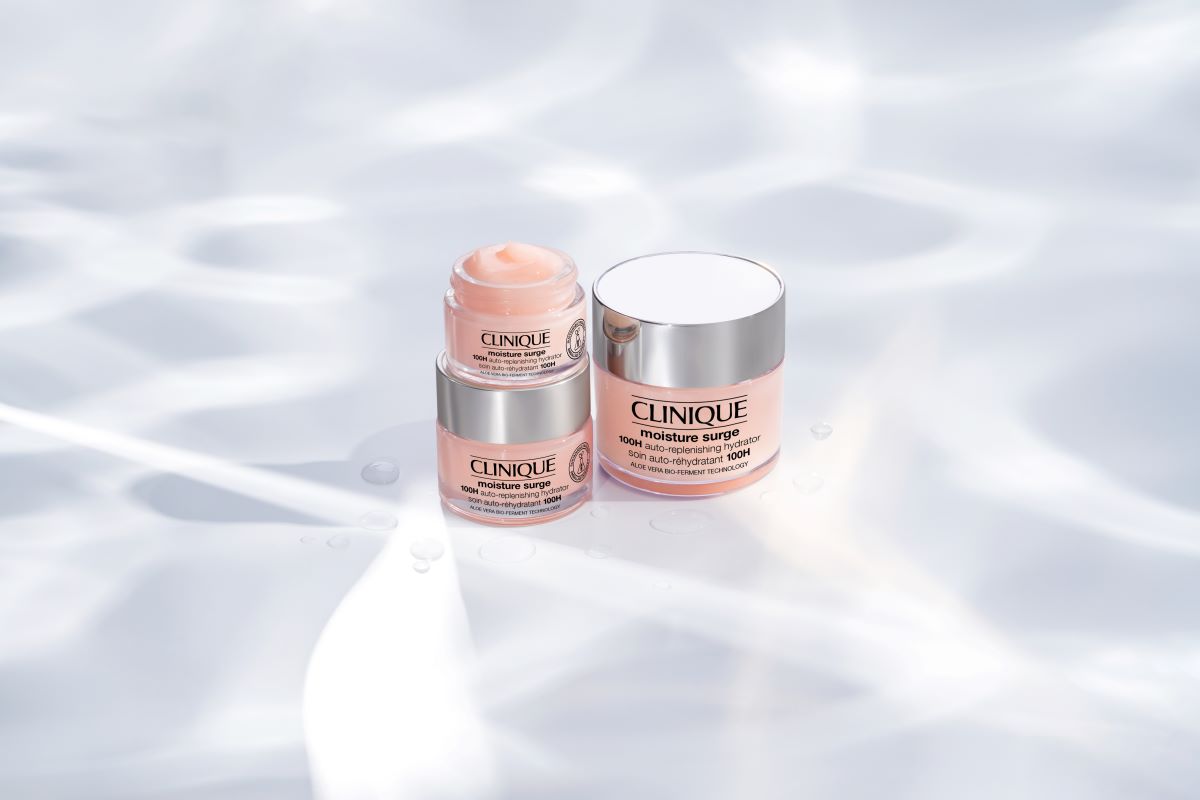 Once the lotion has been applied, the second step is to apply Moisture Surge™ 100H Auto-Replenishing Hydrator. These two products work hand in hand to help boost and retain your skin's moisture.
Moisture Surge™ 100H Auto-Replenishing Hydrator is a refreshing, oil-free, gel-based moisturizer that locks in moisture 10 layers deep and provides upwards of 170% moisture boost, making it an ideal moisturizer for sensitive skin. It's made with Aloe Vera Bioferment and Hyaluronic Acid that helps the skin retain moisture by boosting your skin's natural water-binding collagen.
To use, simply apply a small amount on your fingertips and gently massage onto the face. You can expect your skin to feel soothed and hydrated in as little as 3 seconds. This moisturizer should be used during the morning and night for the best results.
In conclusion, caring for sensitive skin requires a gentle and cautious approach. By using Clinique's range of sensitive skin products, you can take comfort in knowing that your skincare routine has been dermatologist-developed and approved to reduce the chances of irritation.
Build the perfect sensitive skincare routine with the help of Clinique's dermatologist-developed products. Shop the range now.
Clinique's Skincare for Sensitive Skin