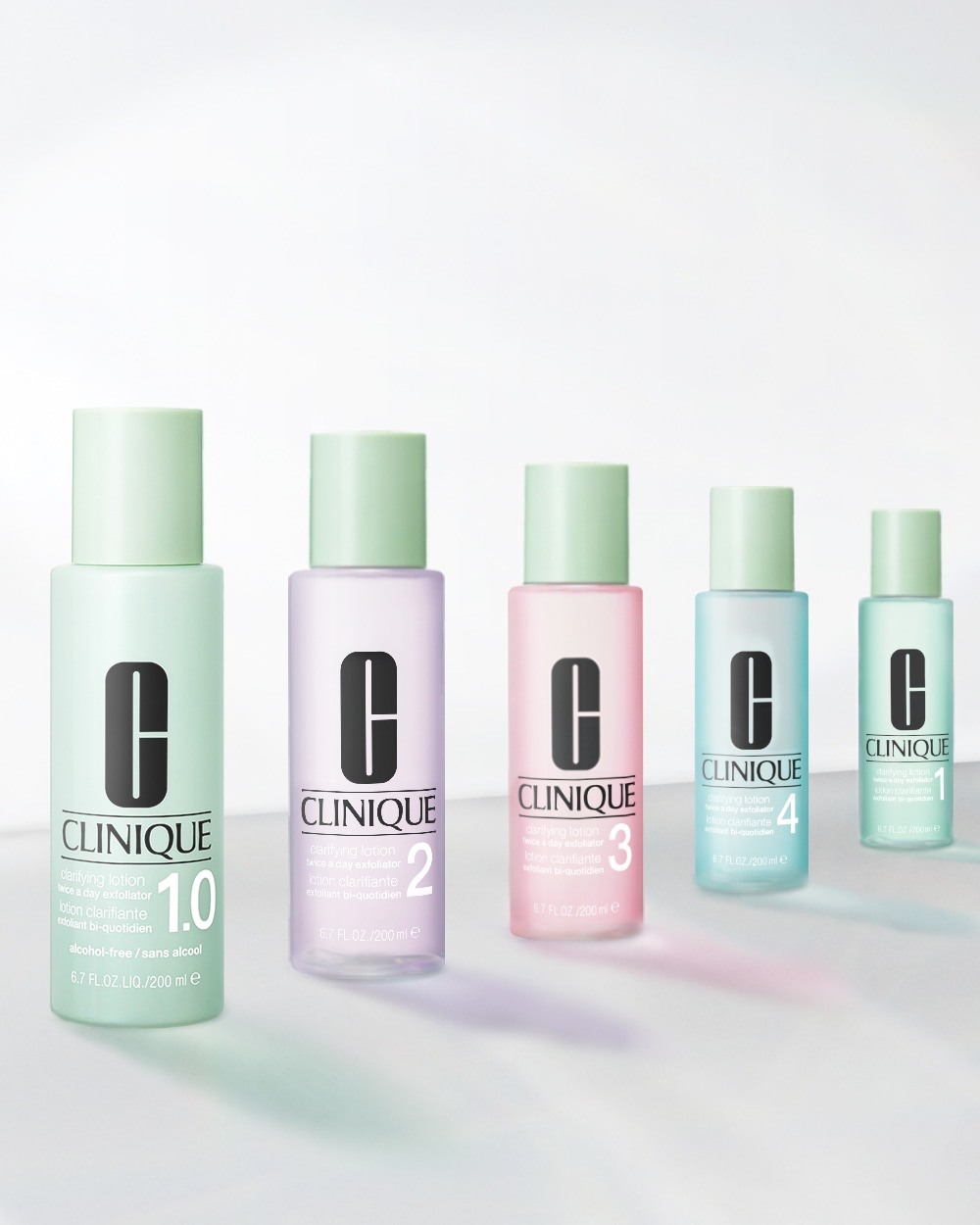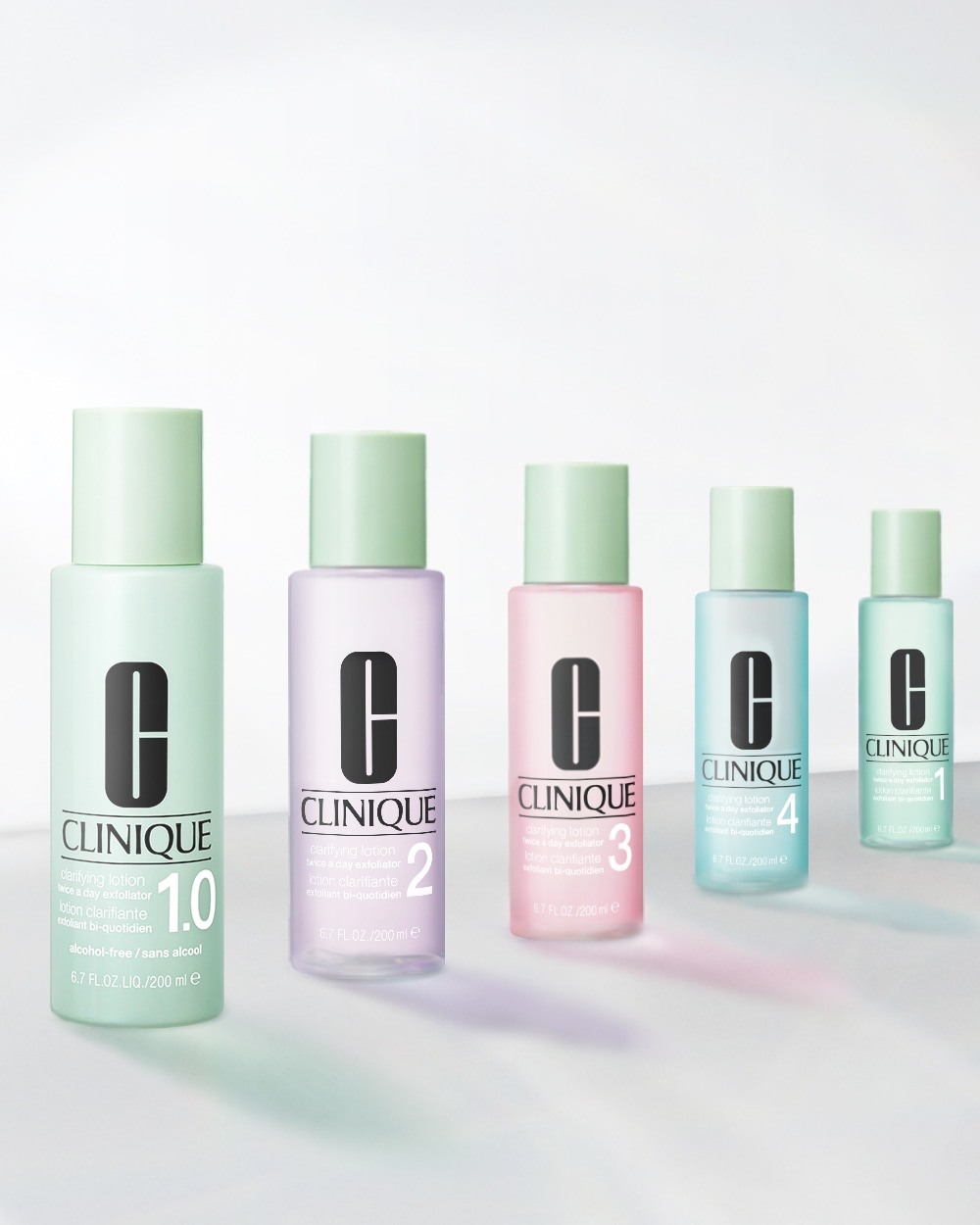 Everything You Need to Know About
Face Exfoliation
When it comes to skincare, exfoliation is a necessary step. A proper cleansing and exfoliation routine can leave the skin looking clear and fresh and give it a natural glow. However, there are many nuances to doing it right, especially when it comes to the face, which is the most delicate. Some factors that should be considered are frequency, type of exfoliant and aftercare. Keep reading this article to learn more about face exfoliation and some products that can help you get great results.
Table of Contents
2. Why is face exfoliation important?
3. How often should I exfoliate my face?
5. What to do before exfoliating my face?
6. What to do after exfoliating my face
7. How to choose a facial exfoliant
1. What is face exfoliation?
Facial exfoliation allows you to remove the top layer of unwanted, flaky skin, usually covered by pollutants, dirt, and sebum. The process leaves your face feeling smooth and gives it a natural, radiant glow. Two different types of exfoliants are available in the market, namely physical and chemical.
Physical Exfoliants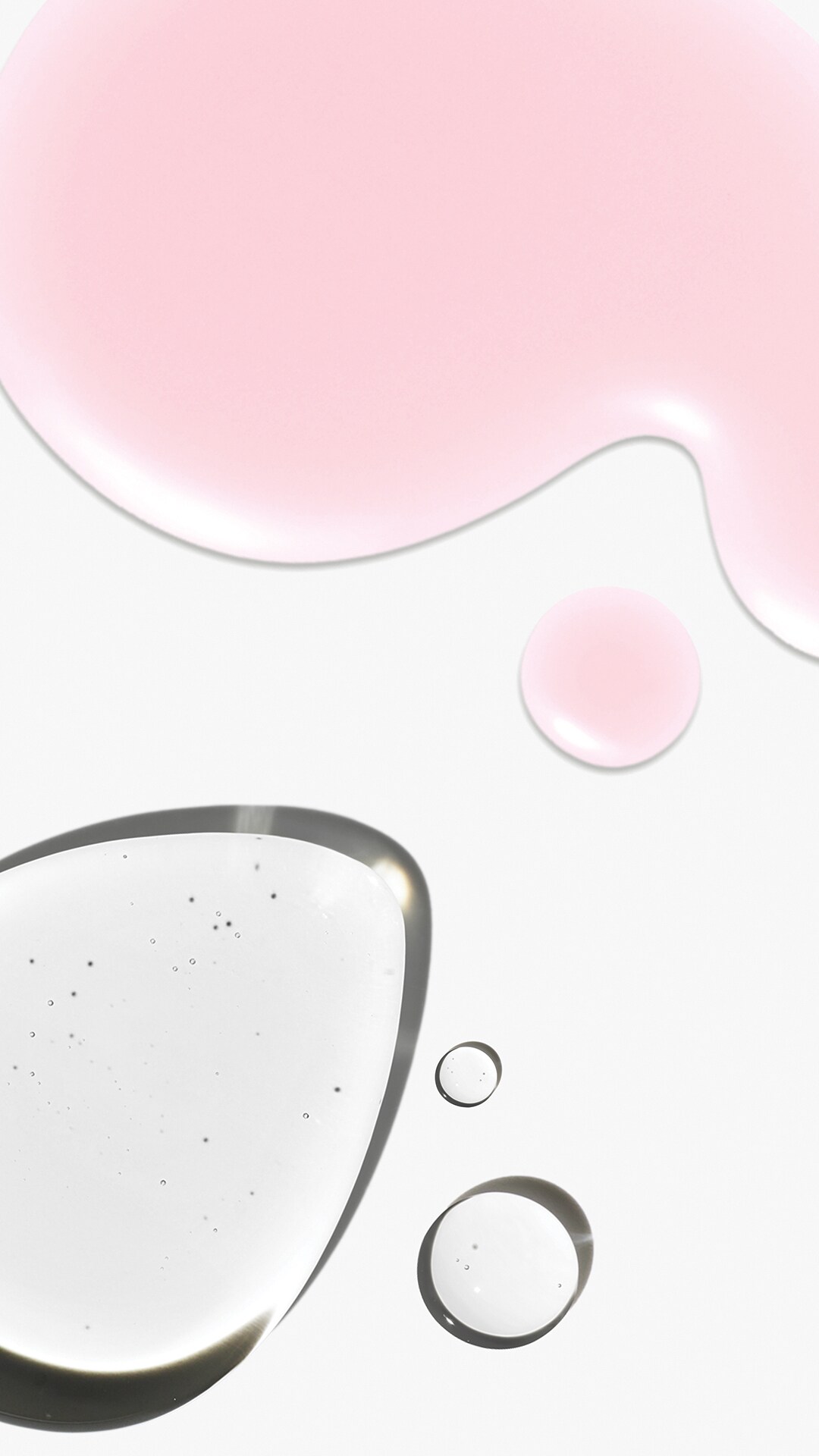 Physical exfoliants refer to the usage of tools such as scrubs, washcloths, cleansers and even microneedles to essentially rub your face to remove the top layer of dead skin cells. It can also be done through home remedies such as using a simple sugar and honey scrub or by using a towel. Though this method is relatively straightforward, physical exfoliation is unsuitable for some people with sensitive skin types. If done incorrectly, it can lead to breakouts, skin tears, and even redness. As a result, physical exfoliation should be used cautiously or avoided altogether for those with sensitive and acne-prone skin.
Chemical Exfoliants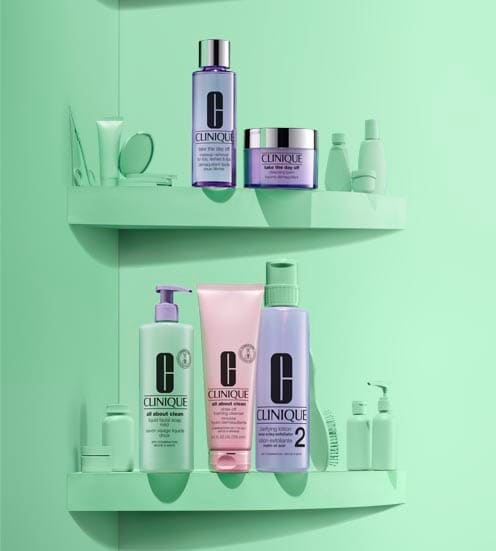 Chemical exfoliants use different acids and retinol to regenerate the skin chemically. Depending on the products used, it gently clears away unwanted dirt and dry skin cells, leaving nourished and soft skin underneath. There is a large variety of products already available on the market to cater to everyone's needs. Clinique offers a range of dermatologically tested clarifying lotions that meets needs of all different skin types.
Face Exfoliant for Dry and Sensitive Skin - Clarifying Lotion 1.0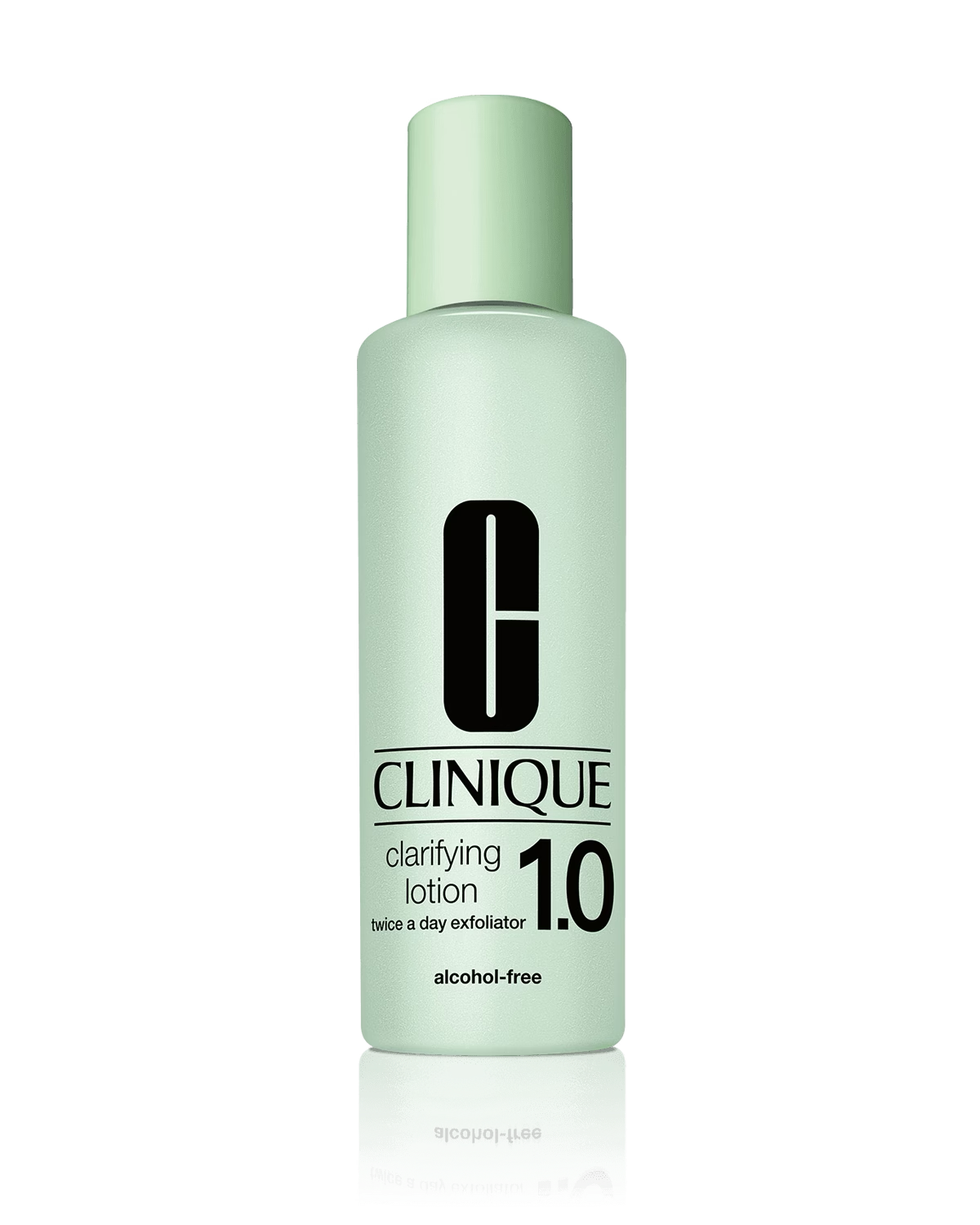 Clinique Clarifying Lotion 1.0 is a twice-a-day exfoliator, meaning it can be used in morning and night routines. The alcohol-free formulation makes it a gentle and mild product, perfect for dry, sensitive skin. The lotion gently clears away the layers of flaky skin and smoothens and protects the face's natural moisture barrier.
Face Exfoliant for Very Dry Skin - Clarifying Lotion 1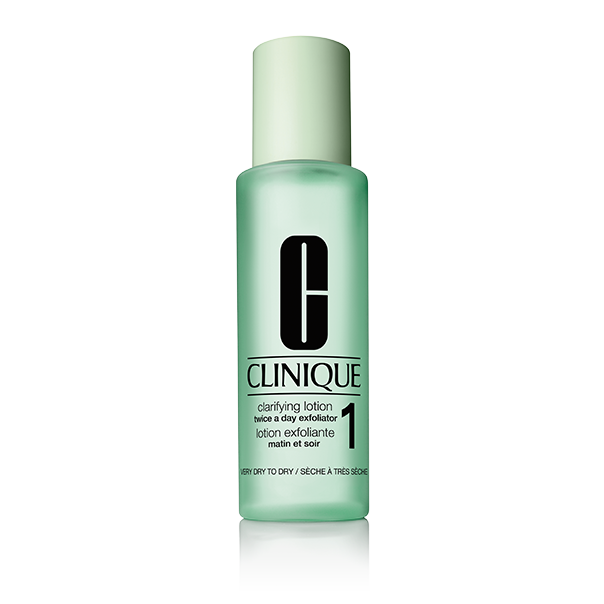 Clinique Clarifying Lotion 1 is a gentle cleansing lotion developed for people with very dry skin. It has three main ingredients that work perfectly to remove unwanted dry skin and dirt from the face. The first ingredient, witch hazel, refines the skin while removing oil. Acetyl Glucosamine improves skin healing, and salicylic acid helps exfoliate the face while speeding up cell regeneration.
Face Exfoliant for Dry Combination Skin - Clarifying Lotion 2

Clinique Clarifying Lotion 2 is formulated to be used twice daily for dry combination skin types. The main ingredients in this product are witch hazel, which helps refine skin, and acetyl glucosamine, which improves fine lines. This face exfoliant lotion efficiently clears dirt, pollutants, and skin flakes. Clarifying Lotion 2 not only exfoliates but also helps prepare the skin for better absorption of other face products such as toners, moisturisers, and serums. Due to this, the Clarifying Lotion 2 acts as a perfect base for your skincare routine.
Face Exfoliant for Combination Oily Skin - Clarifying Lotion 3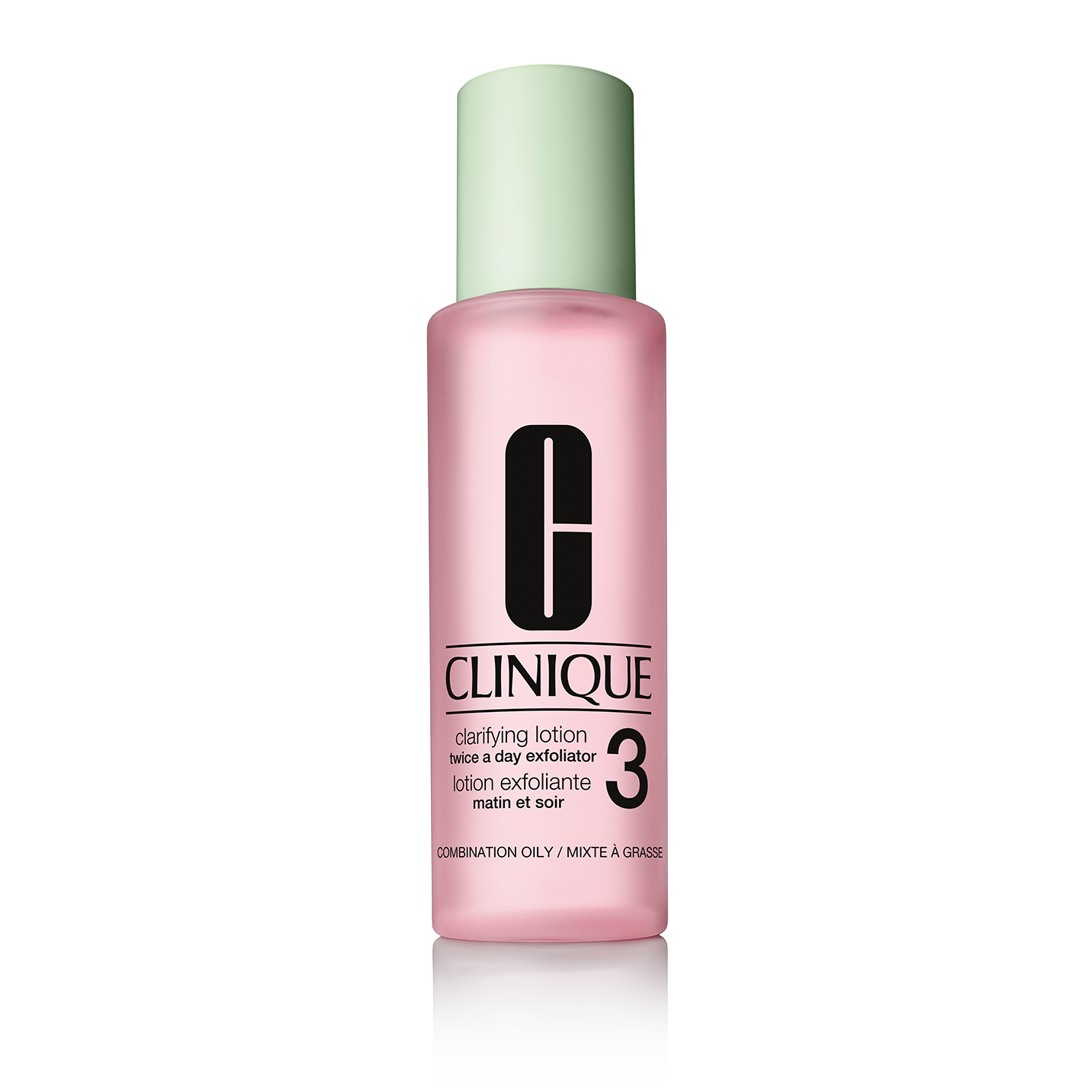 Clinique Clarifying Lotion 3 was created for people with a combination oily skin type. The first key ingredient, salicylic acid, helps unclog pores and remove dead skin cells. Because it is a BHA, it also helps manage scars and redness. The second key ingredient, witch hazel, helps refine skin while reducing excess oil. This product is meant to be used twice daily to effectively clean off pollutants, dry skin flakes and sebum, making your face look clearer and smoother.
Face Exfoliant for Very Oily Skin - Clarifying Lotion 4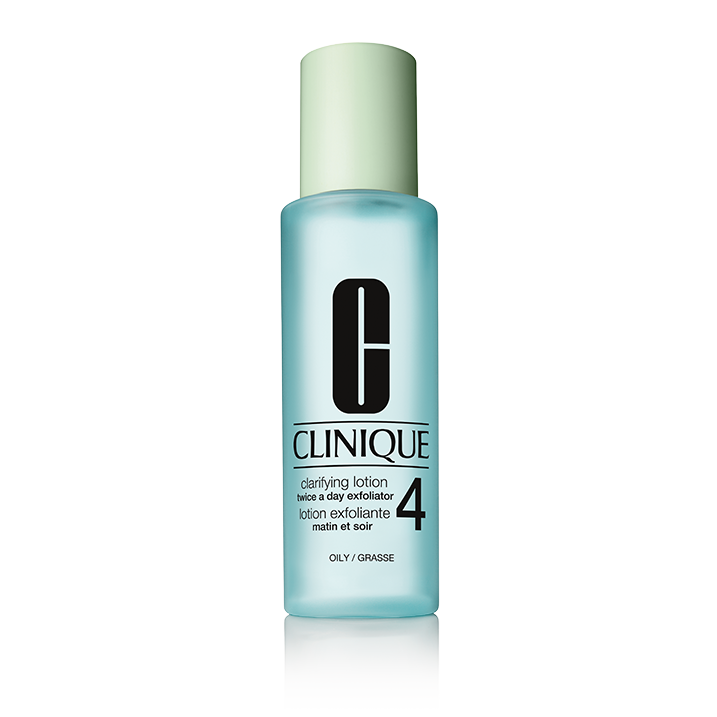 Clinique Clarifying Lotion 4 was dermatologically developed to help people with very oily skin. This exfoliating lotion has witch hazel which effectively clears excess oil that often leads to skin breakouts. The Clarifying Lotion 4 has been widely trusted for years due to its exfoliating and oil-controlling properties.
2. Why is face exfoliation important?
Most skin experts say that face exfoliation is a necessary step in any skincare routine. Below are the numerous benefits of face exfoliating with a gentle cleansing lotion daily:
Face Exfoliation Benefits
1. Removes dead skin cells: Exfoliation helps to remove dead skin cells that can build up on the surface of your skin. It can help improve the overall texture and appearance of your skin.
2. Improves skin tone: By removing dead skin cells, exfoliation can help improve your skin's overall tone, leading to a more radiant and youthful appearance.
3. Unclogs pores: Exfoliation can help unclog pores and remove dirt and oil that contribute to acne breakouts.
4. Helps with anti-aging: By removing dead skin cells and boosting circulation, exfoliation can help to reduce the appearance of fine lines and wrinkles, making your skin look younger.
The above benefits of facial exfoliation not only help clear skin from unwanted dirt and sebum but also help battle acne scars and inflammation.
3. How often should I exfoliate my face?

Face exfoliation can be done using both physical and chemical exfoliants. However, the gentle formulation of the Clinique Clarifying Lotion line allows exfoliation to become a step in your daily skin cleansing routine. This means you can mildly remove dirt particles daily instead of letting them build up over time and causing hard-to-remove build-up and breakouts. Moreover, the sensitive formulation caters to all skin types and ensures no accumulation of grime, dead skin, or possible breakouts.
4. How to exfoliate the face?

The Clinique Clarifying lotion should be used once in the morning and once at night. The lotion should be applied onto a cotton ball and gently swiped over the entire face and neck area. More emphasis should be placed on creases such as the corners of the mouth, nose, and ears. However, the eyes and lips should be avoided.
5. What to do before exfoliating my face?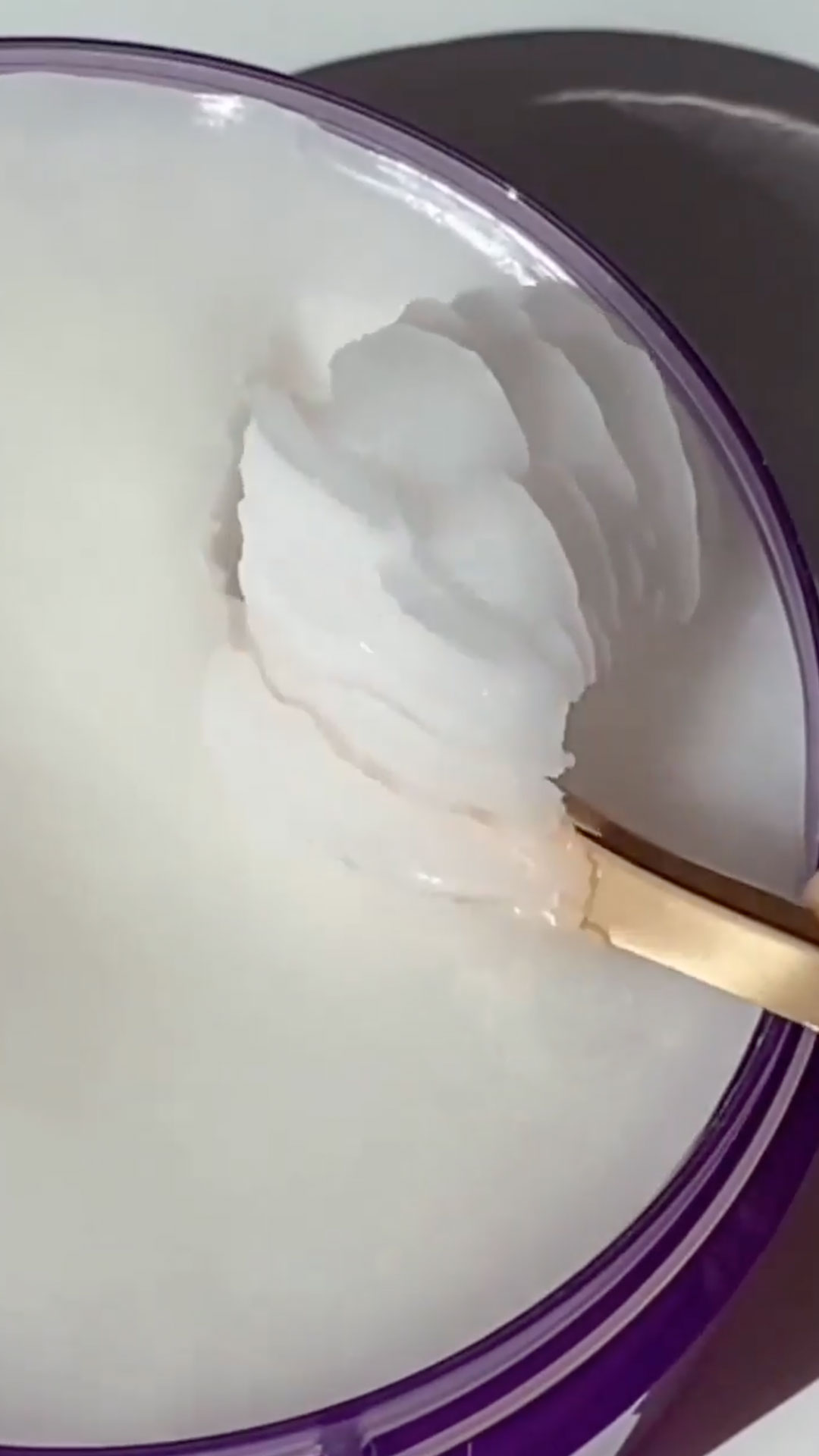 You should cleanse your face thoroughly before exfoliating. It is necessary to avoid lodging dirt further into the skin as it can cause irritation and acne breakouts. The biggest culprit of this kind of dirt is make-up, pollutants, and other skincare products. Follow the simple steps below to properly cleanse your skin before exfoliating:

1. Use a lightweight makeup remover such as Clinique Take The Day Off Cleansing Balm to gently break down the day's makeup and dirt from your face. Use your fingertips to massage the balm all over dry skin.
2. After the makeup has broken down visibly, rinse off with warm water.
3. Use a gentle facial cleanser to wash away any excess balm.
4. Use lukewarm water to wash away the facial cleanser.
5. Use your desired gentle exfoliant, such as the Clinique Clarifying Lotion.
6. What to do after exfoliating my face?
Apply your Skincare Products and Moisturisers
Exfoliation perfectly preps your skin for adding the subsequent steps to your skincare routine. At this point, apply your toners, serums, and moisturizers. During your morning routine, don't forget to add an SPF to protect your skin from the sun.

After exfoliating and applying all your toners and serums, you should use a moisturising facial lotion to lock in moisture and help strengthen your skin barrier. If your skin is on the dryer side, a rich moisturiser such as the Dramatically Different Moisturising Lotion + can be applied. For an oilier skin type, try gel-cream hybrid Moisture Surge 100H Auto-Replenishing Hydrator which has a lighter texture that keeps your skin hydrated for more than 100H.
7. How to choose a facial exfoliant?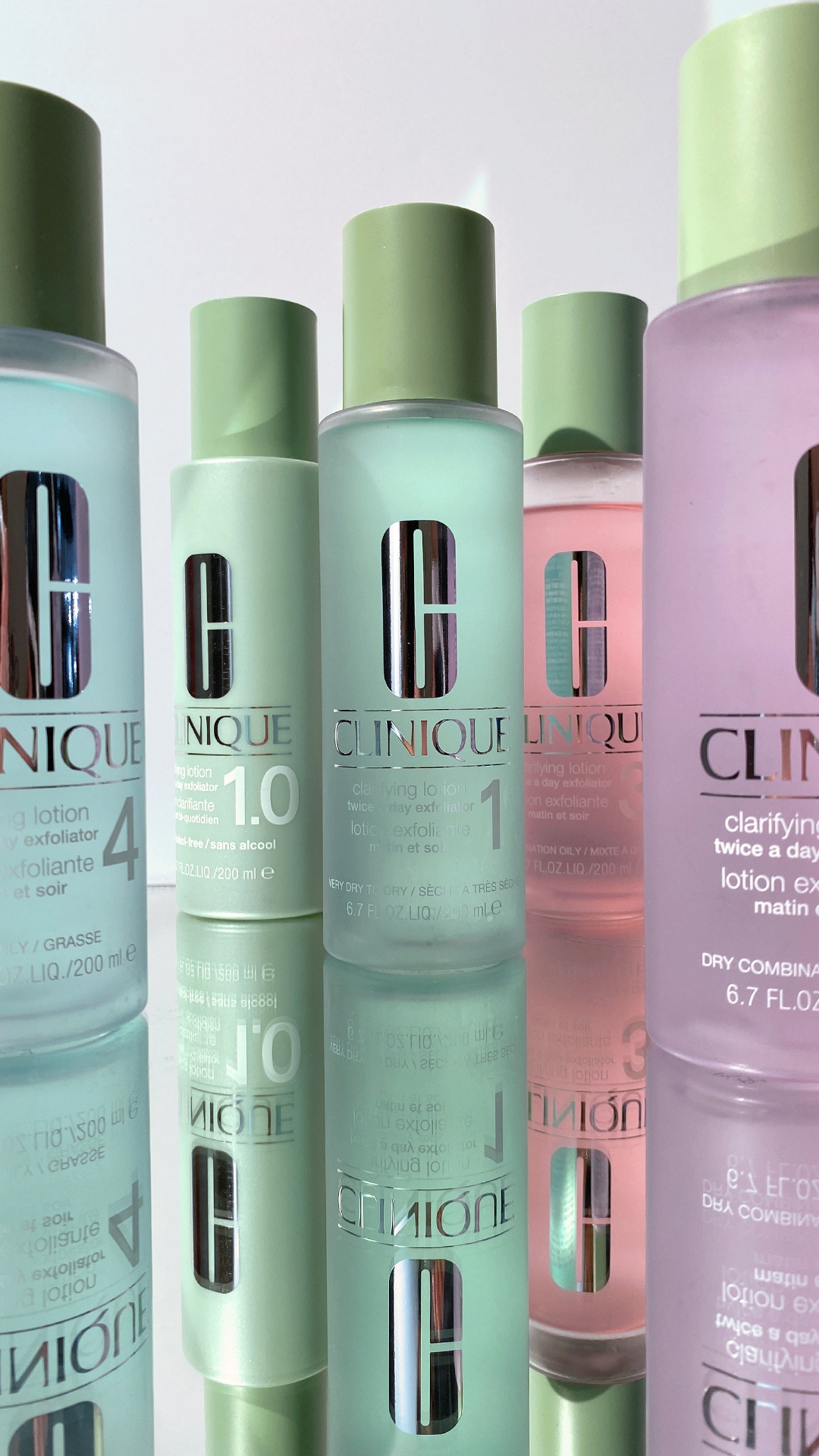 When it comes to choosing a facial exfoliant, you should consider what type of products are suitable for your skin type and whether you have any skin sensitivities.

In general, clarifying lotions are the best exfoliant for the face as they provide a deeper, more potent exfoliation than physical exfoliants and other home remedies. Facial exfoliants are ideal for those with resilient skin seeking a more intense care treatment. Moreover, chemical face exfoliants offer the added benefit of targeting specific areas with cotton pads or balls. Clinique's line of clarifying lotions is a fantastic choice for those looking to improve their skin's overall health and appearance. Clinique Clarifying Lotion has a total of five formulations ranging from 1.0 to 4 that cover most skin types and are created to be used every day.

Face exfoliation is an important step that everyone should include in their skincare routines. It effectively helps remove unwanted dirt and oils and improves skin regeneration. Using a gentle yet effective face exfoliator such as the Clinique Clarifying Lotion helps you include this step every day without waiting for dirt to build up over the week.
Finally, leaving you refreshed and with a radiant glow.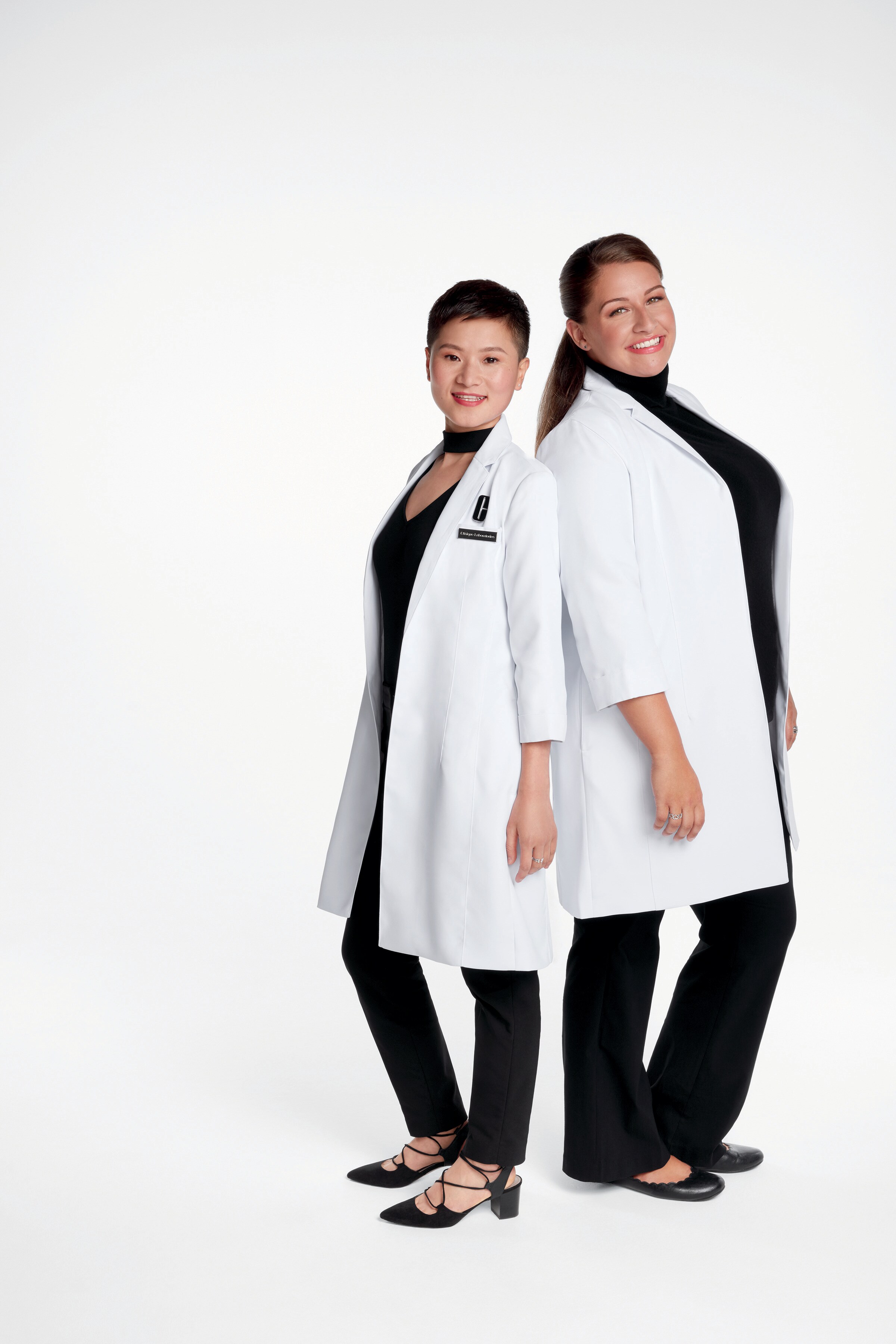 If you're unsure about your skin type or have any questions about our products, visit a nearby Clinique store. Our staff will be more than happy to assist you.
Clinique's Full Range of Exfoliators
Suitable for dry skin, combination dry skin, combination skin, oily skin, acne skin, and other skin types