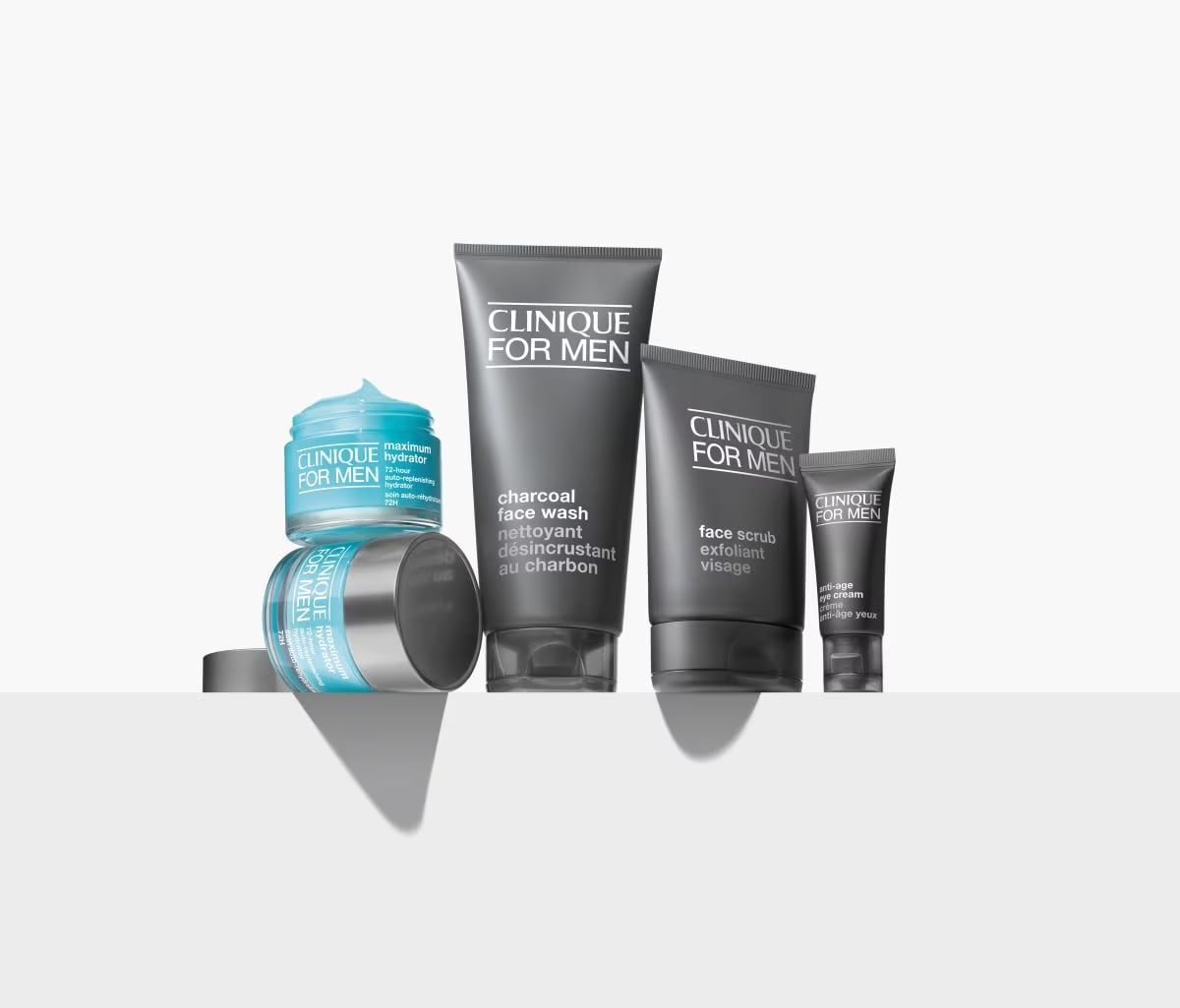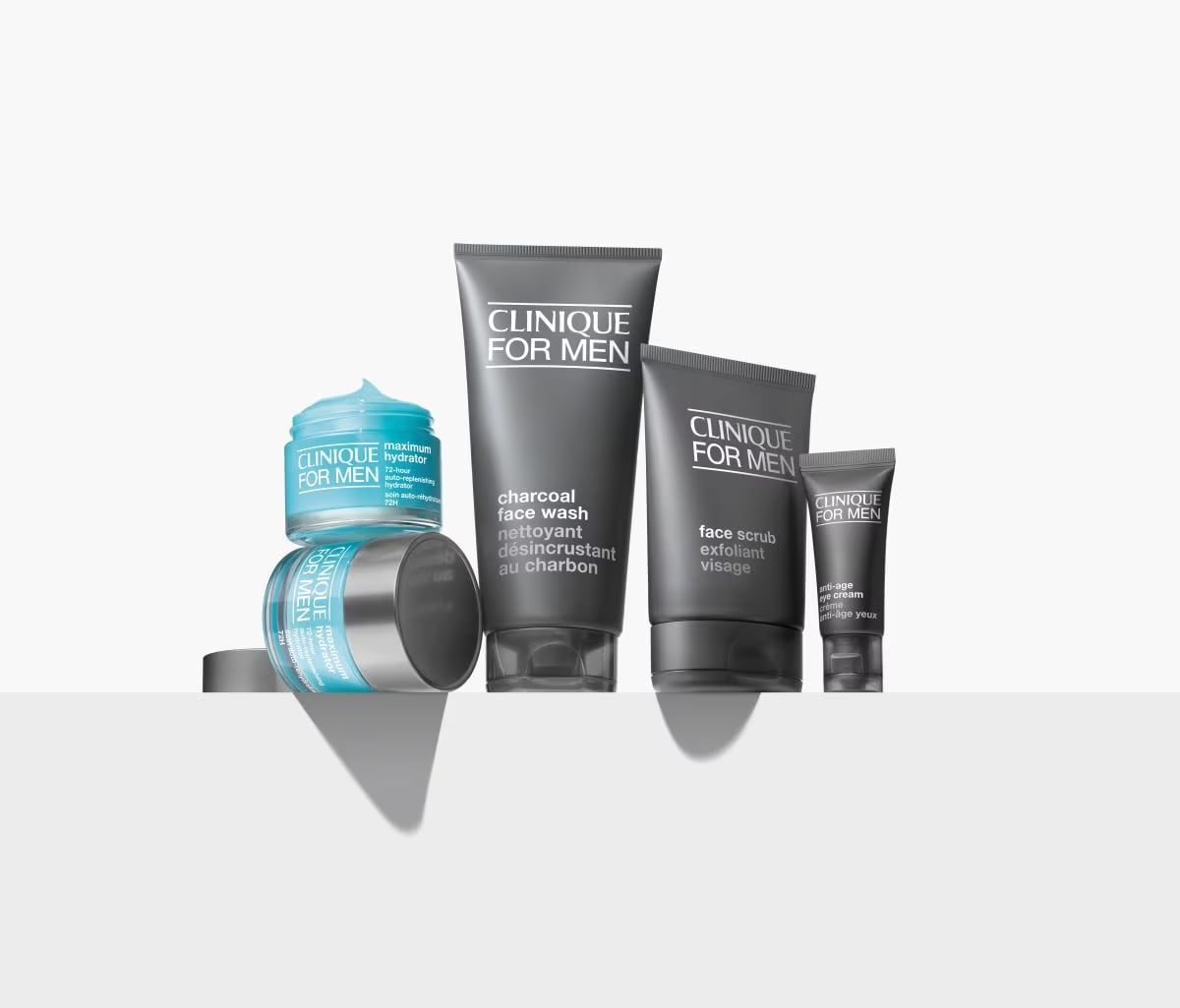 Best Skincare Routine for Men
For far too long, skin care products and routines have been targeted towards women. The truth is, both men and women need to maintain proper care to keep their skin looking and feeling healthy. A well-disciplined skincare routine for men can not only help reduce skin problems, but also help boost your self-confidence.
For men who are new to skincare, the process can seem a bit daunting. However, we're here to assure you that it doesn't have to be all that difficult. Remember that men's and women's skin characteristics do differ, so choosing the right products in a skincare routine is an important first step. Keep reading below to learn the best skincare routine for men.
Table of Contents
Skincare Routine
We keep our men's skincare routine simple and straightforward. By adhering to these 3 steps on a daily basis, you'll begin to notice an improved facial appearance in no time.
Step 1: Cleanse
All good skincare routines should begin with a thorough cleanse, and men's skin is no different. Your skin naturally produces excess oil and dead skin cells during the day. This, coupled with environmental factors such as pollutants and dirt, can result in grime remaining on your face for long periods of time. This is why it's important to cleanse twice daily – once in the morning and once at night. Proper face care for men helps remove dirt and debris from the skin, keeping it soft and hydrated.
Best cleanser for normal to dry skin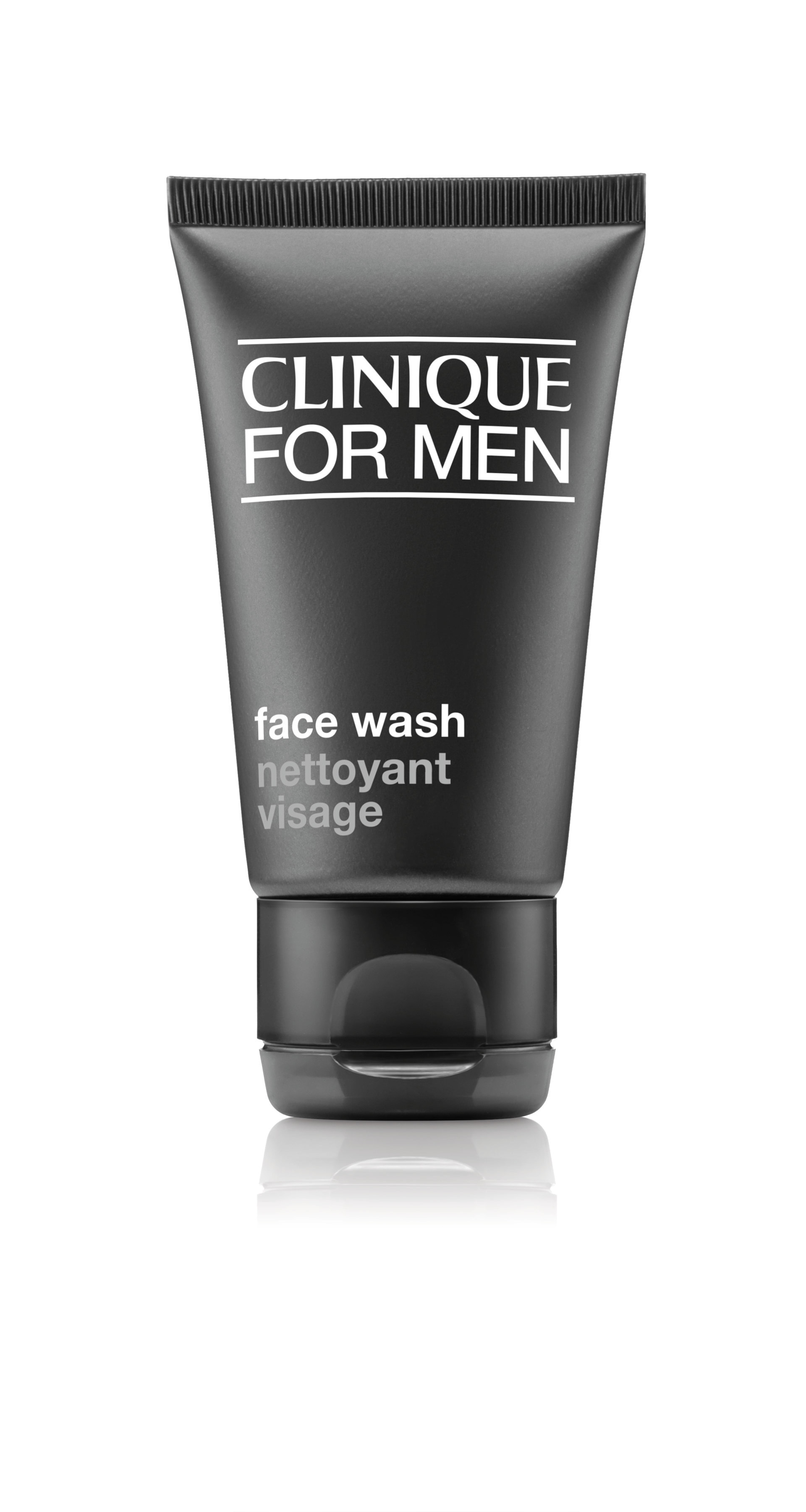 When choosing a cleanser, it's important to pick one based on your skin type. Men with normal to dry skin should opt for a cleanser that retains moisture, and the Clinique For Men Face Wash is incredibly effective in this case. The cleanser is light on the skin, easy to wash off, and leaves skin comfortable but never tight or dry due to a blend of mild cleansing agents that dissolve dirt, oil, and impurities, making it a must-have in any men's skincare routine.
Best cleanser for oily skin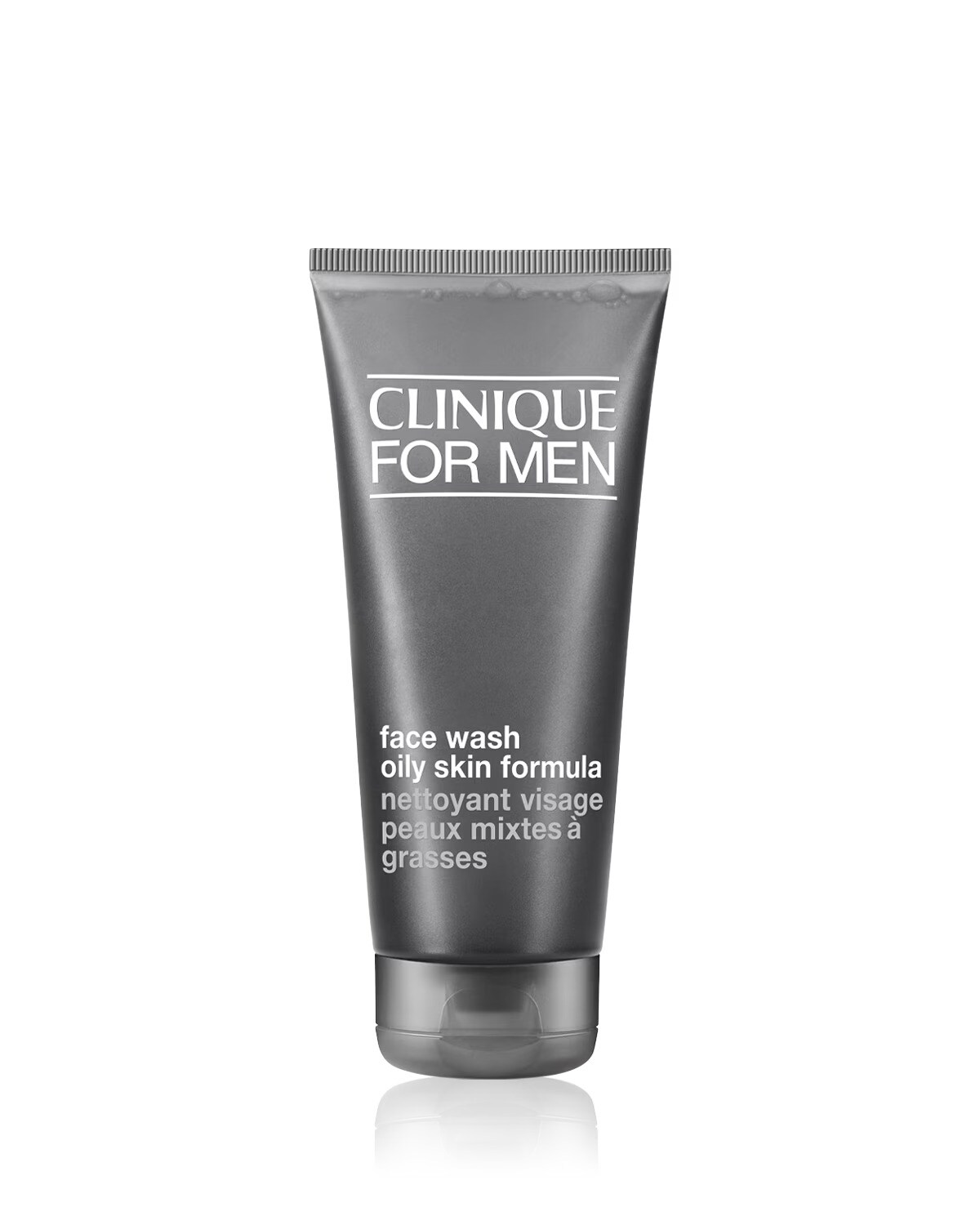 Those with an oilier skin should similarly choose a cleanser more suitable for their skin type, and the Clinique For Men Charcoal Face Wash works wonders here. The purifying powers of Bamboo Charcoal detoxify and draw out impurities by helping dissolve pore-clogging dirt, excess oil, and surface shine to unclog pores.
How to use
Simply dampen your face with warm water. Lather the cleanser between palms and massage all over damp skin using circular motions. This removes dirt or oil and softens the beard. Rinse well and towel dry.
Step 2: Exfoliate
Exfoliating your skin is the next step in this skincare routine for men. Exfoliation creates a smooth layer of skin by removing excess dead skin cells that make your skin look dull and uneven. It also helps to unclog pores, which can prevent breakouts. There are two main options when it comes to choosing exfoliators: Physical exfoliators and chemical ones. Let's look at when to use each one.
Best exfoliant for men with ingrown hairs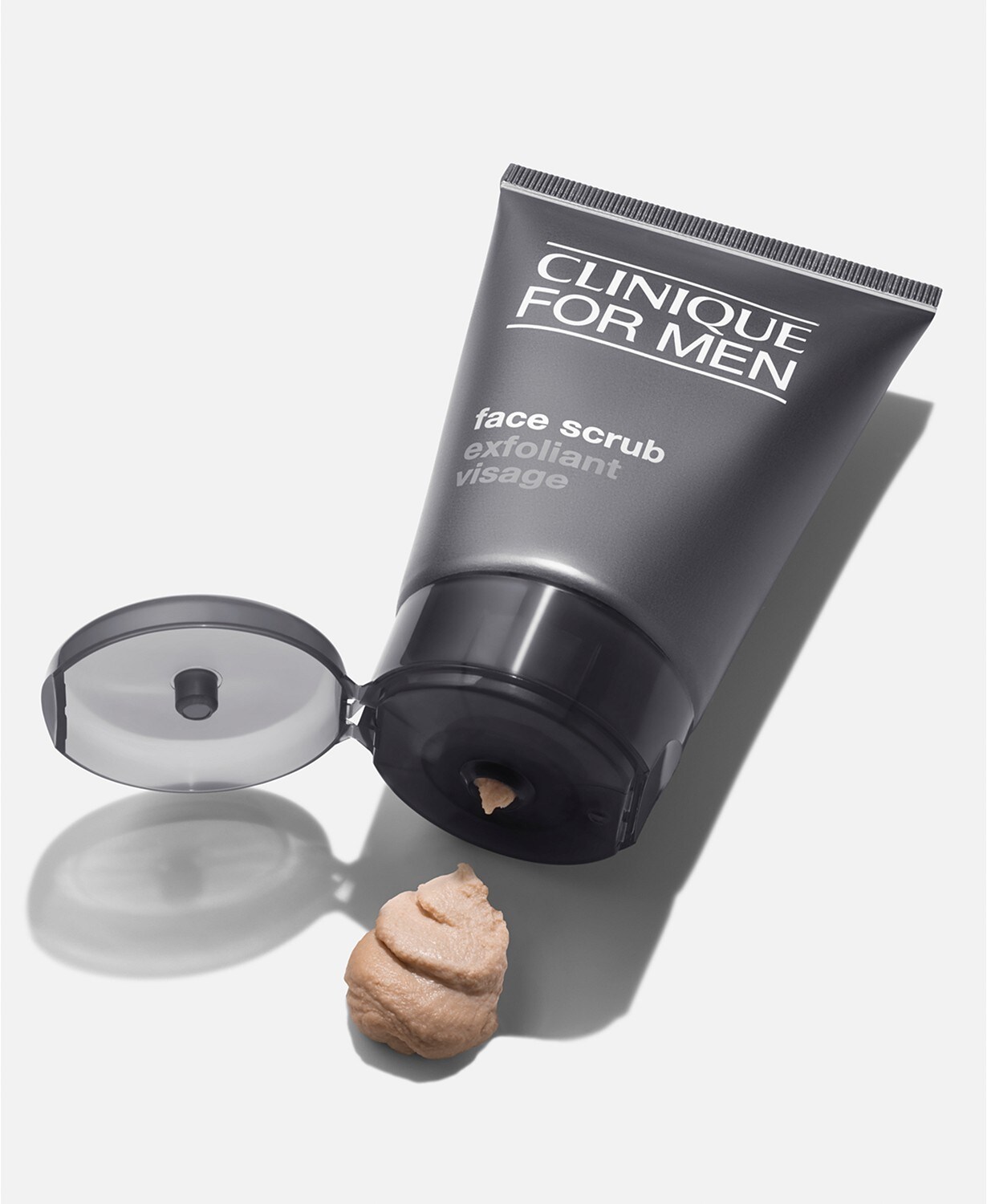 A common occurrence after shaving is the appearance of ingrown hairs. They're uncomfortable, cause bumps, and can be itchy. In order to effectively tackle this problem, we recommend using a physical exfoliant like the Clinique For Men Face Scrub. This exfoliant contains Salicylic Acid and rounded granules which lift beard hairs and help reduce ingrown hairs. Not only does it revive and smoothen the skin, but it also paves the way for the closest possible shave, making it a staple when it comes to face care for men.
Best exfoliant for men with sensitive skin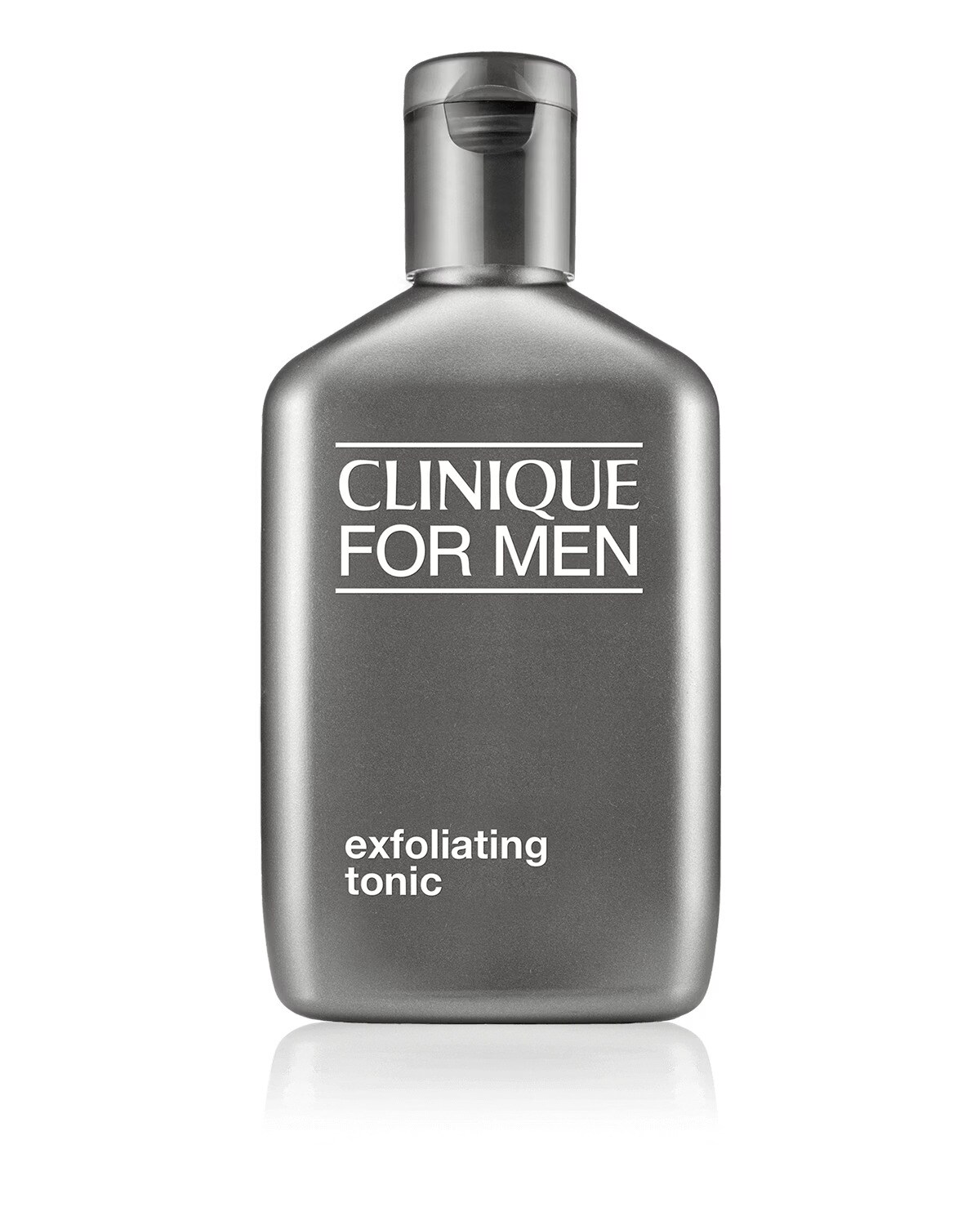 For some, physical exfoliators are not an option because of their highly sensitive skin. In this case, we recommend using an exfoliating lotion such as the Clinique For Men Exfoliating Tonic instead. It gently exfoliates dead skin cells at the surface with Salicylic Acid for a more effective moisturization while cooling and refreshing skin with Witch Hazel.
How to use
After cleansing, saturate a cotton ball with appropriate Exfoliating Tonic and gently sweep over face in non-shaved areas, avoiding eye areas and lips. Follow with moisturizer where needed.
Step 3: Moisturize
After thoroughly washing and cleansing your face, the last step to this simple skin care routine is using a moisturizer. This helps reduce the formation of fine lines and wrinkles and keeps your skin nourished and hydrated.
The type of moisturizer you choose depends on the type of skin you have and the texture of moisturizer you prefer.
Best moisturizer for daily use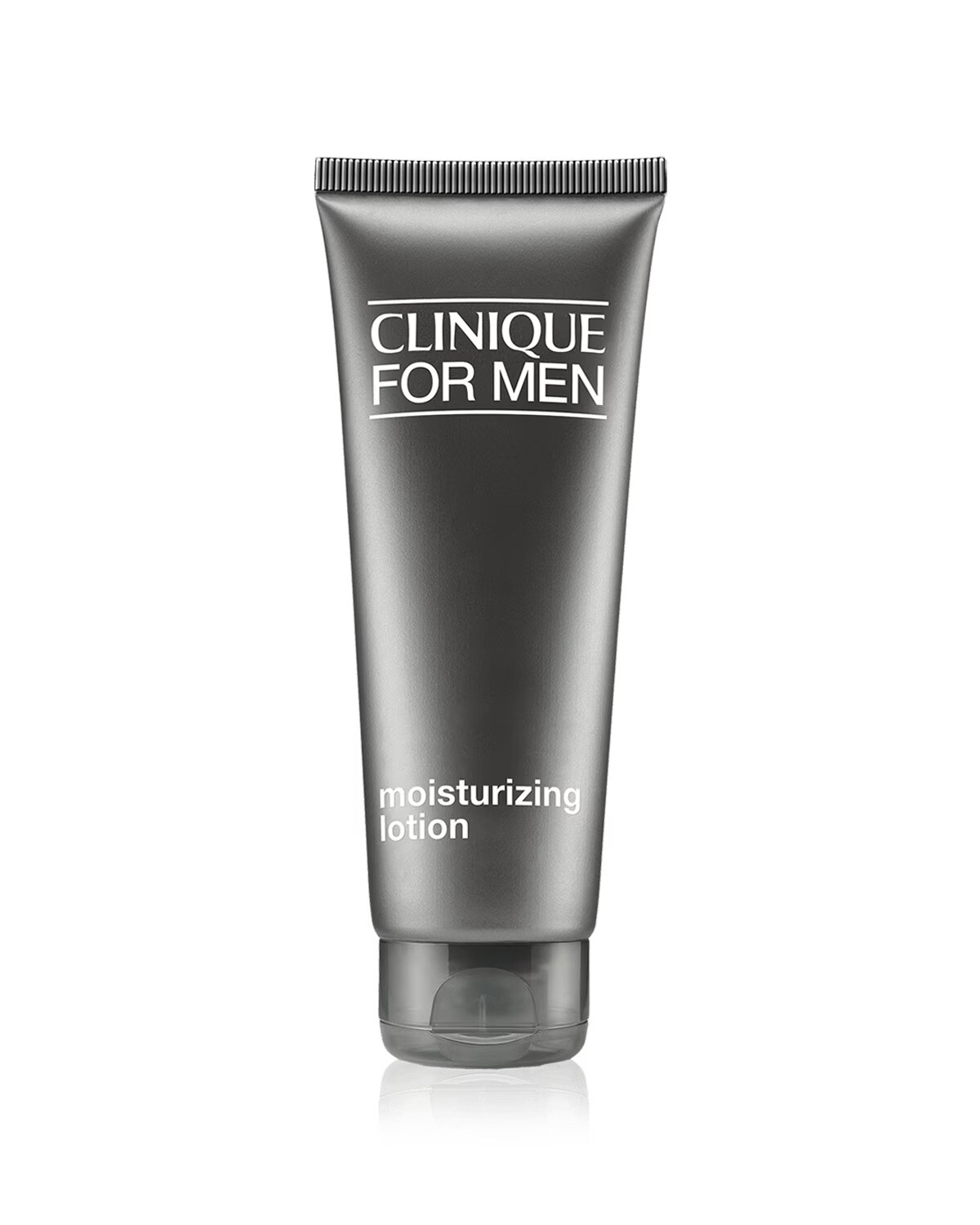 If you've got normal to dry skin, the Clinique For Men Moisturizing Lotion is a lightweight moisturizer that provides hydration without feeling heavy or greasy. This moisturizer balances skins moisture levels and provides an increase in moisture that lasts all-day with Glycerin and Sodium Hyaluronate. Natural Moisturizing Factor (NMF) ingredients duplicate water and oil balance naturally occurring in skin while strengthening skin with Sunflower Seed, Barley and Cucumber Extracts, so moisture stays in better and the skin looks healthier.
Best moisturizer for oily skin

Those with normal to oily skin should opt for the Clinique For Men Oil-Free Moisturizer. This lightweight, oil-free moisturizer provides lightweight hydration with Sodium Hyaluronate and Glycerin. Dimethicone provides a comfortable feel on skin. It also improves skins moisture barrier with Sunflower Seed, Barley and Cucumber Extracts, so moisture stays in better, and the skin looks healthier.
Best moisturizer for maximum hydration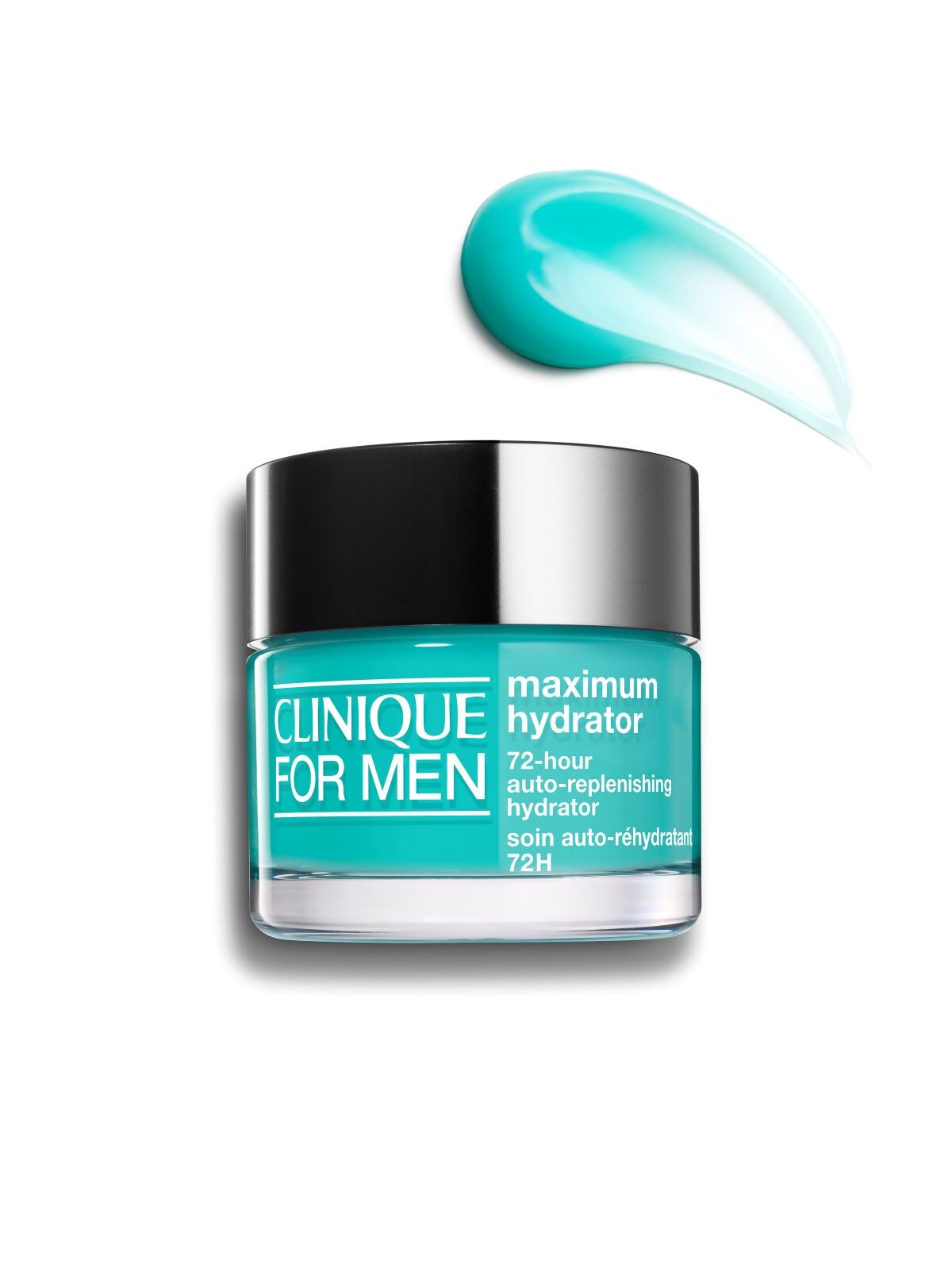 The Clinique For Men Maximum Hydrator 72-Hour Auto-Replenishing Hydrator is the best choice if you're after longer-lasting hydration. This advanced moisturizer with Auto-Replenishing Technology actually helps skin create its own internal water source to continually rehydrate itself. Then it locks in all that moisture for healthy-looking skin. Activated Aloe Water and humectants immediately infuse skin with a surge of moisture and deliver an instant moisture boost that's great for a much-needed post-shave hydration.
This incredible moisturizer hydrates skin for 72-hours non-stop – our testing proves it – even after washing your face. Skin is smoothed, softened, and plumped. The look of fine dry lines, flakiness and tightness from dehydration are improved.
How to use
Apply twice a day on clean skin, after shaving for soothing moisture, or anytime skin needs a moisture boost.
Targeted Solution: Look younger & more energized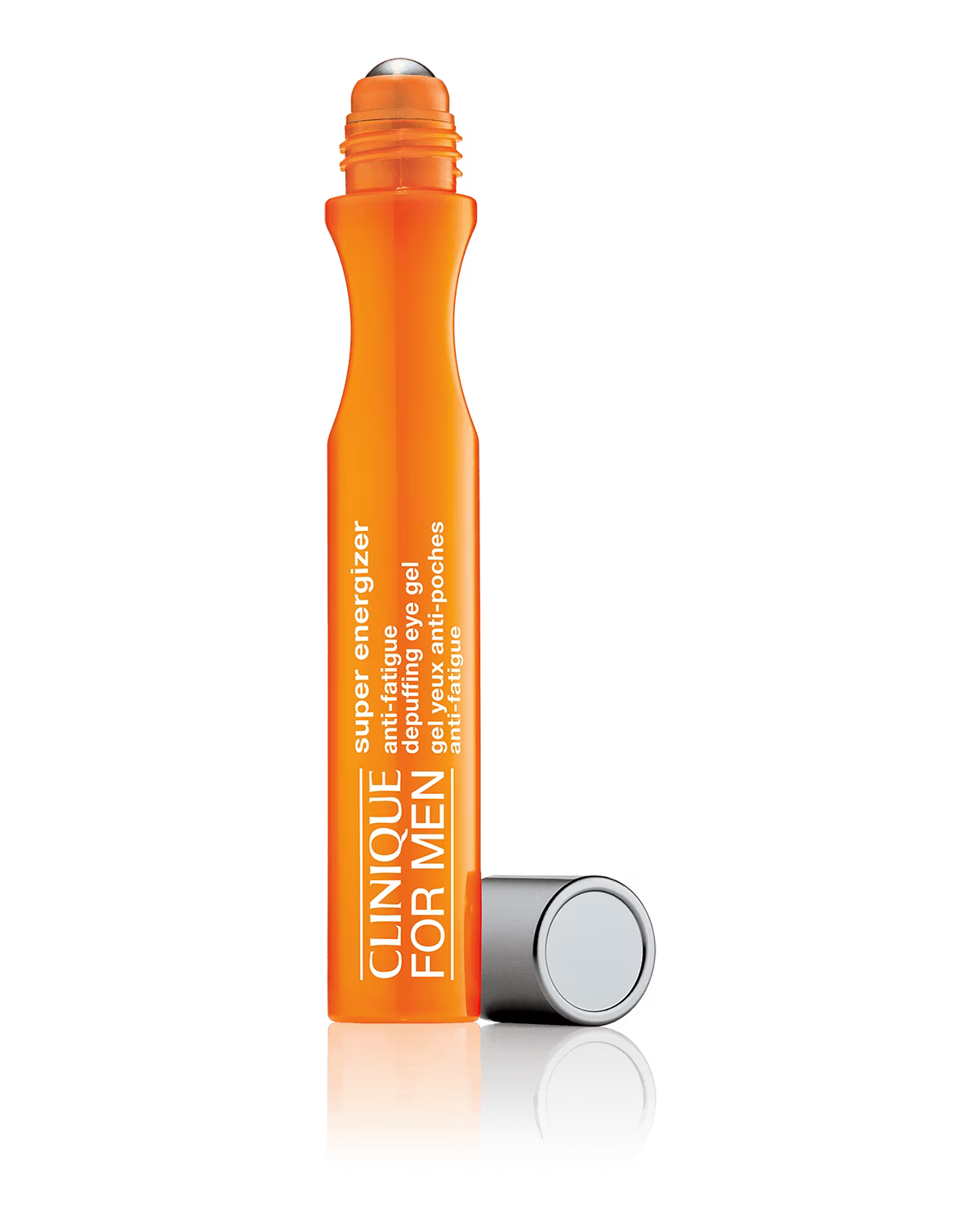 Now that you're familiar with the skincare fundamentals, here's a bonus tip to add to any men's skincare routine to make you look more youthful and more energized.
The appearance of puffiness and fine lines around the eyes is an instant sign of fatigue. By using a hydrating eye gel, we can combat signs of tiredness and aging around the delicate eye area. The Clinique for Men™ Anti-Age Eye Cream is an under-eye hydrating treatment that target the signs of aging and fatigue around the delicate eye area. This advanced eye cream helps diminish the appearance of fine lines, wrinkles, puffiness, and dark circles, giving your eyes a refreshed and revitalized look.
How to use
Apply sparingly to entire eye area using a patting motion. Use twice a day, morning and night.
Clinique for Men
Suitable for dry skin, combination dry skin, combination skin, oily skin, acne skin, and other skin types