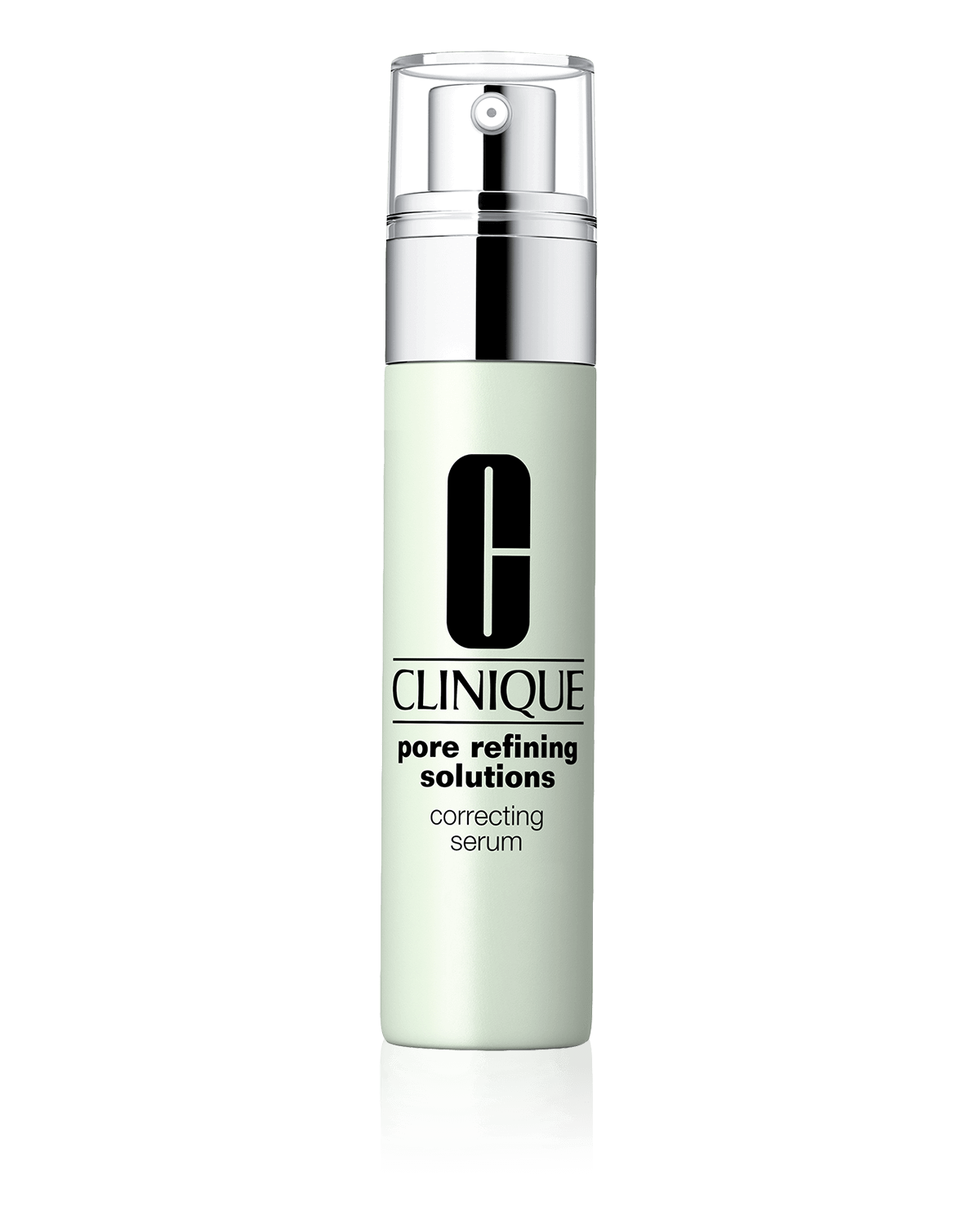 Pore Refining Solutions
Correcting Serum
What It Is
Lightweight, oil-free serum clears out pore-clogging debris and oil.
You're looking at smaller pores.

What It Does
Helps pores look smaller, as if they had 'snapped back' into shape. The serum's Pore Resurfacing Complex quickly and gently clears out debris and rough flakes. Over time, see a tighter, smoother, younger look.